So, I was asking on Twitter last night… Why is it, when department stores advertise things like 25% off sales, the beauty department only ever offers 10% off at the most.
All department stores are the same, you receive the email with the promise of big savings only to open it and sigh at the small print.
So, it was rather apt this morning when I read this article on the Daily Mail website.
If you haven't got time to read it, here's the headline:
Battle of the beauty brands as Debenhams slashes prices by 15% in Christmas price war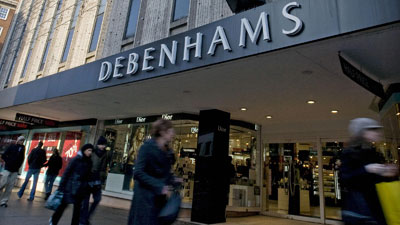 God I hate the Daily Mail.
"Slashes" and "15%", an oxymoron if ever I heard one.  Excuse me if I don't pee my pants with excitement and rush down to my nearest overpriced cosmetics counter to take advantage of that generous 15%, I wouldn't want to start a stampede in the middle of this dramatic pricing war.
So yeah, no real point to this post… just venting a little.  Sorry about that.