I didn't buy it… it was on my list, but I thought I'd better try it at the counter first.  The SA applied it on me and warned me that some of her more cool-toned ladies felt that the colour turns a bit orangey on them.  She wasn't wrong.
Here it is after I got home 3 hours later… great long-lasting wear by the way: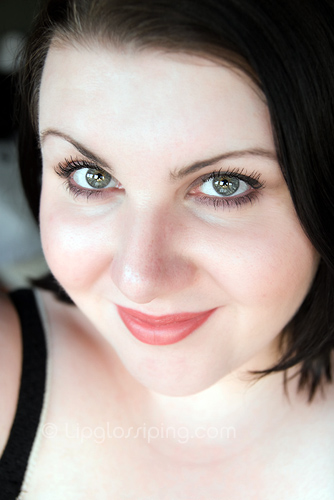 Please excuse the expression… it's like a cross between really smug and "eugh, I've just stepped in a dog turd but I better keep smiling anyway".
I loved that Mademoiselle isn't at all frosty or even glossy.  It's just a beautiful, sophisticated creamy lipstick.
However, I was expecting a medium pink that leant slightly towards the neutral/brown.  This is much more brick-like on my complexion.
Not only that, but I found the formula pretty drying… something that I really hadn't been expecting.  All the reviews I've read (and I've read a LOT) celebrate how moisturising they find the Chanel Rouge Coco formula.
Look at the state of my lips after 3 hours.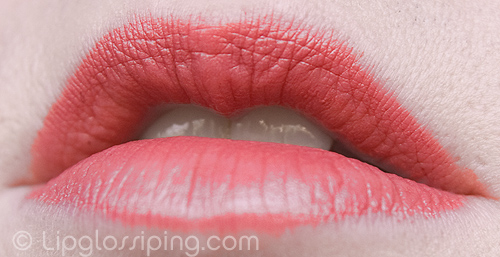 You can also see how corally the shade turned against my pinky/blue tones.
I would go back to try Camelia or Gardenia (which I think would be my best bets for a pink) but I think they're both a bit frosty for me.
Sigh… I really wanted to love it badly.