Earlier in the week, I whined about my inability to recreate a salon blowdry in the comfort of my own home and many of you shared my woes.
We all agreed that this seemingly simple styling step made a HUGE difference to how our hair looks and feels and a couple of you were kind enough to share some ah-mazing tips that I'll be sure to follow up in my own retarded way.
I wanted to share with you the highlights from our blow dry discussion but if you haven't read it… I urge you to go check out the full post.  Some of those tips are fabulous and I can't do them justice here.  Go on, you might learn something!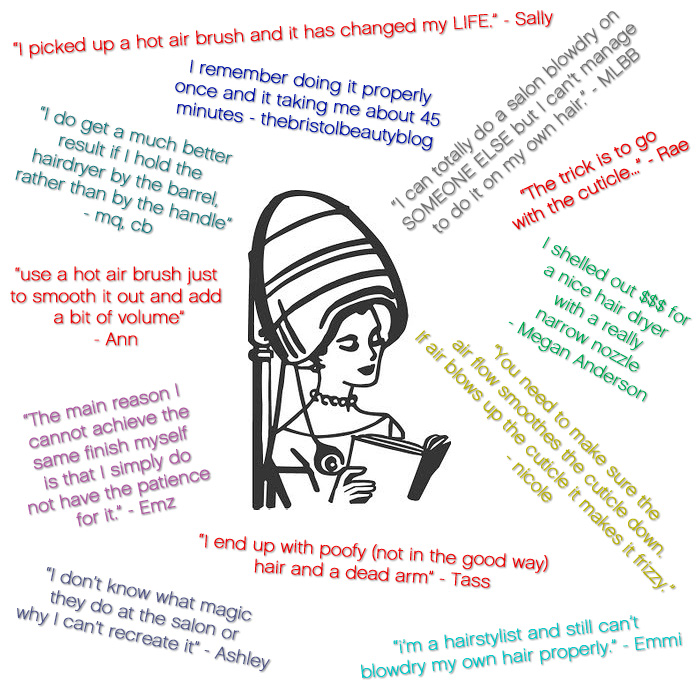 You lot are brilliant.  Have a great weekend! xx