Oh noes! I don't like it!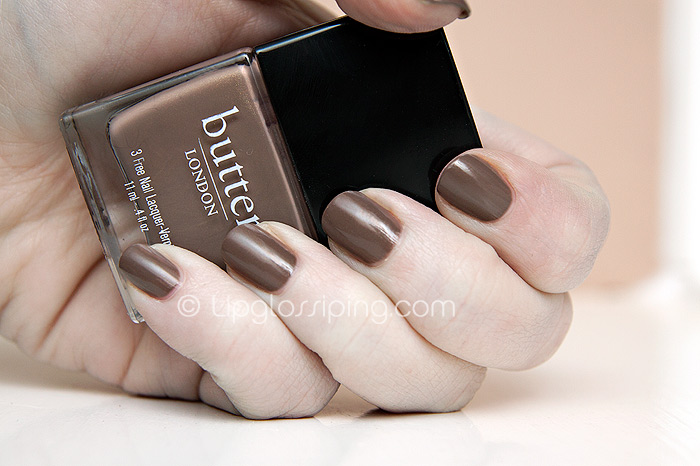 I can probably count on one hand the number of Butter London polishes I've tried and disliked.  This would fall into that sad category.  I had cuticle drag with this one… you can possibly see the remnants on the middle finger at the base (where it looks kinda streaky).  This meant that although in most places it was completely opaque after 2 coats… there were patches that demanded a third coat to finish off.
Everything else I was happy with… formula, drying time, glossiness… so it's a shame I don't really like the colour either.
Fash Pack is infused with the most delicious micro golden-sparkles… very similar to how China Glaze's Ingrid looks in the bottle.  And in the same way, I think that this is what ruins it for me by making it too warm (yet grey at the same time).
Warm and Olive toned ladies, this might be a really great choice for you.  For me, it's a boob.
You can buy Butter London Fash Pack online from PowderRooms