I won't be parted from my brushes.  It doesn't matter if I'm only leaving home for a single night, I can't make do with powder puffs and spongey applicators now that I'm used to brushes.
Which can be a bit of a problem when I'm travelling to far flung exotic lands (Bournemouth, London, Darlo).
I took one of my MAC 217s away with me the last time I travelled to London and damn near killed the poor thing.  Flapping about in my makeup bag, it returned home looking like Leila had painted the walls with it and it's so far resisting my best efforts to coax it back into shape.
With this in mind, Bare Escentuals have released a set of brushes that I was sent to try…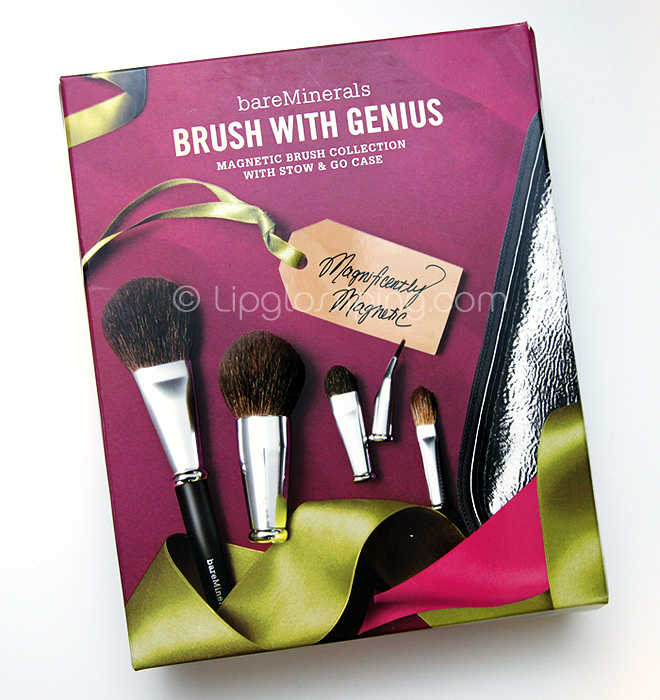 A magnetic brush collection with carry case!  Great!  Another cosmetic 'innovation'… can you see my eyes rolling?
Except… this is actually useful.  But does it work in practice?
I'll shut up for a minute and let you see the brush collection properly…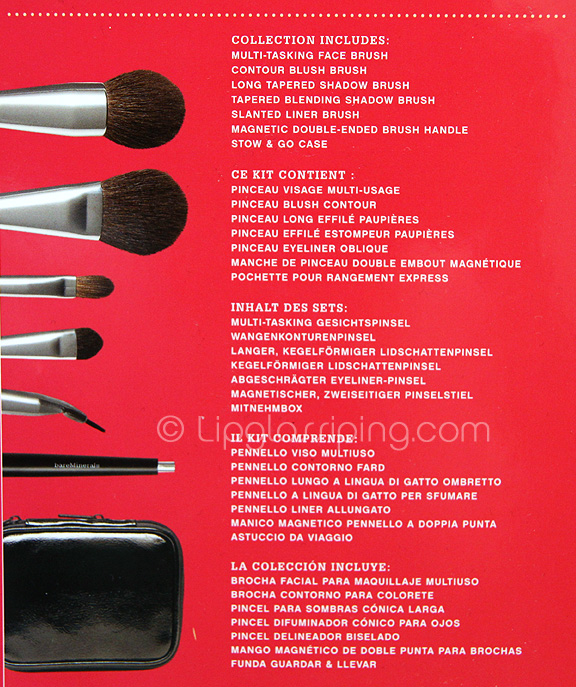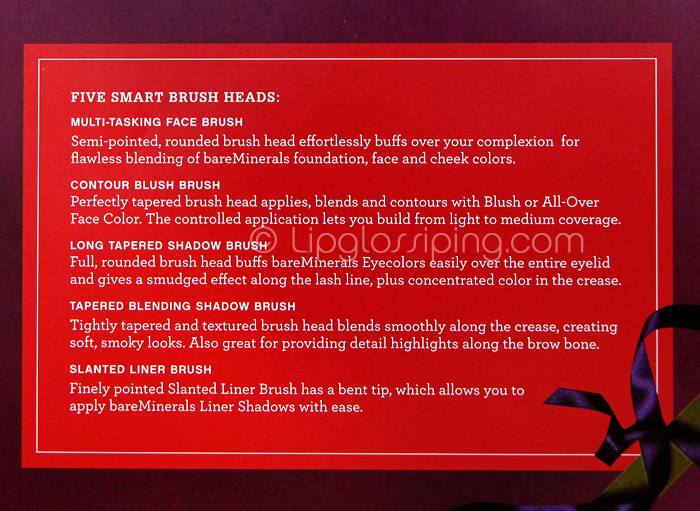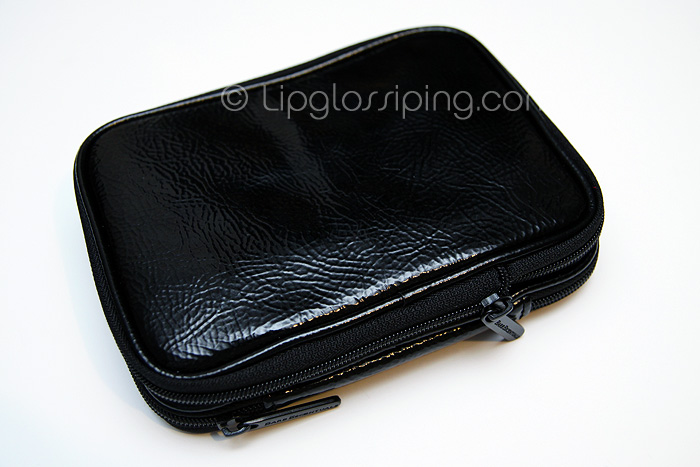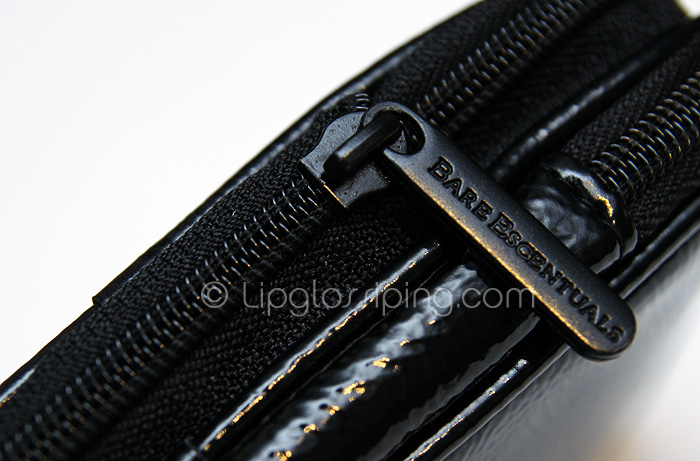 Can I talk yet?  (no, shut up)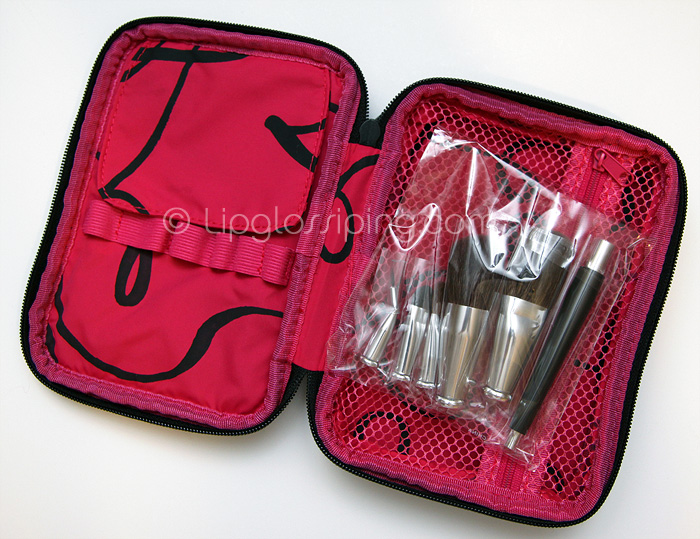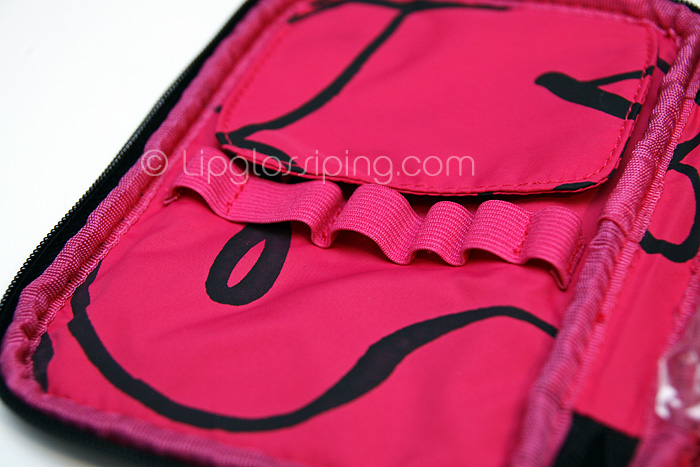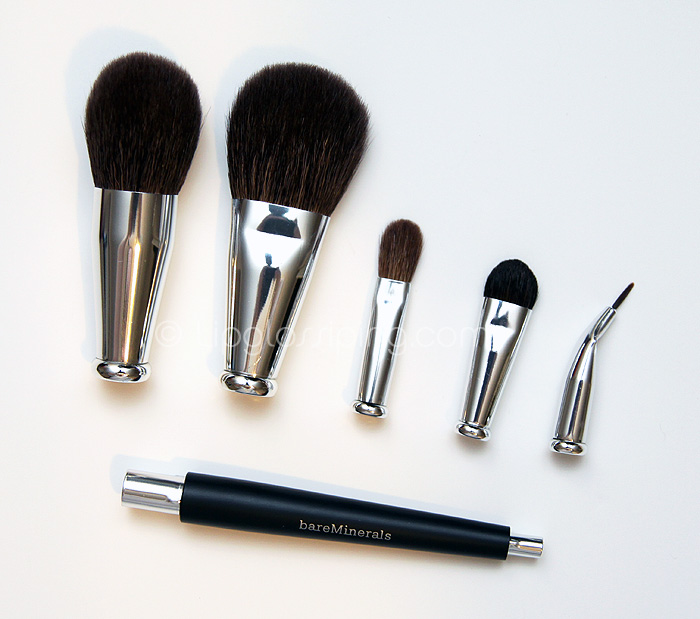 Now? (if you must)…
Presented in a good quality carry case (that will easily store a lot more than just your brushes), Bare Escentuals Brush with Genius Brush Set is a well thought out set of core brushes that would cover the basic brush needs for most women.
Five brush heads and one double-ended handle are included in the set.  The heads are comparable in quality and softness to Bare Escentuals stand alone brushes.  Densely packed and well cut, I'm particularly a fan of the pointed multi-tasking brush and the tapered eye blending brush (though n my opinion, it's a bit too firm for blending).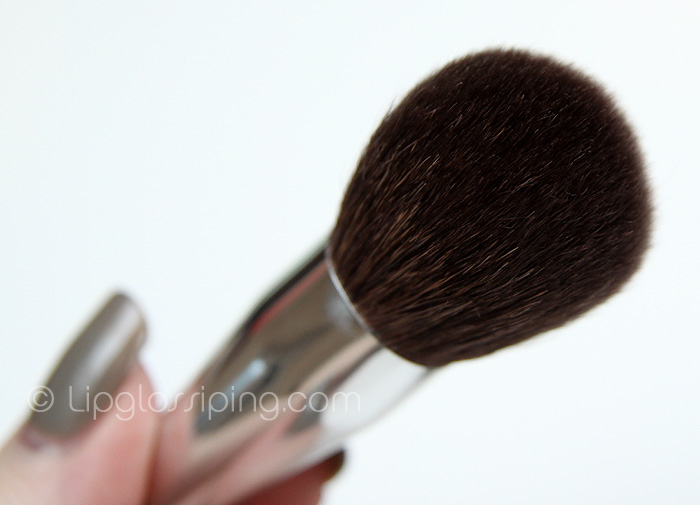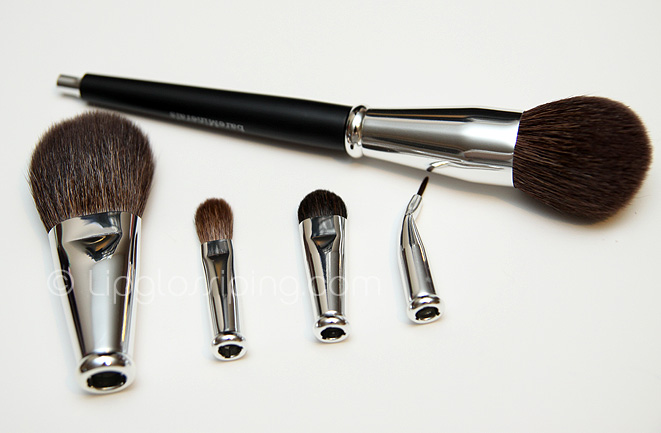 But how about the actual magnetic system?  Well… it works very, very well.  The brush heads lock securely into place and after almost a month of use, they have retained a tight fit.  I wondered if the set might be let down by wobbly brush heads – this hasn't been an issue for me at all.
The two larger heads slot onto the wider end of the handle, whilst the small eye brushes occupy the narrow end.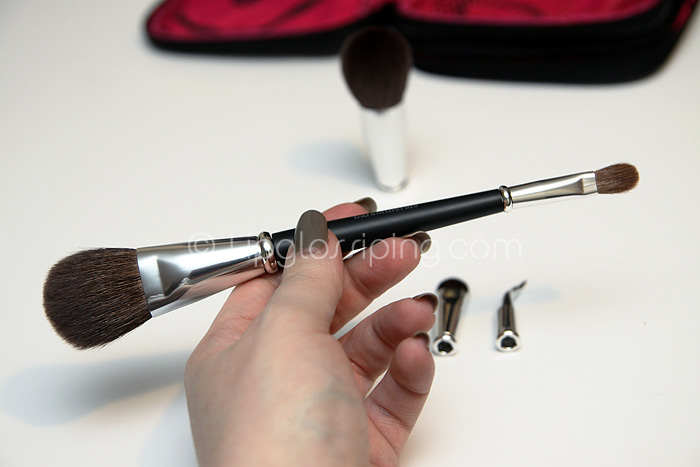 It has a lovely weighted feeling in my hand (thanks I'm sure, to the magnets) and it's a delight to hold and use.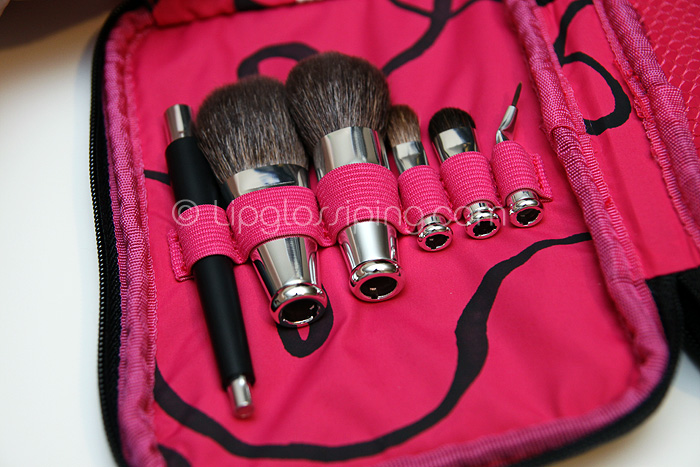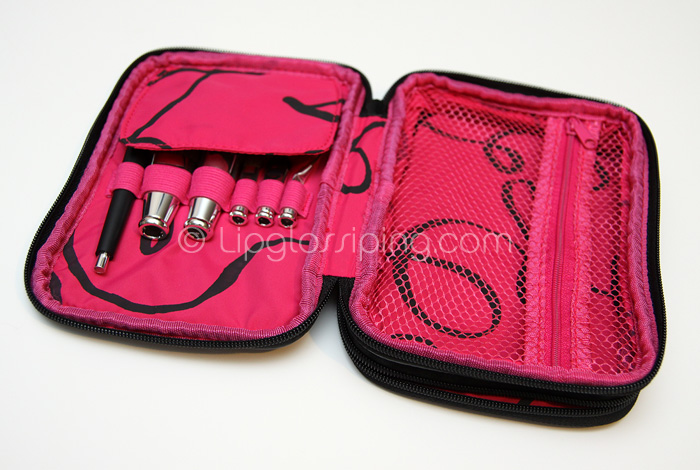 PROS:
~ Travel without fear of damaging your brushes
~ Compact and easy to assemble
~ Quality finish and feel
~ Densely packed and resistant to shedding
~ Each brush picks up product well
CONS:
~ Brush heads (as with all Bare Escentuals brushes IMO) could be a little softer
~ Limited availability (Christmas exclusive, limited stockists)
This would make a good gift choice for someone who doesn't want to compromise on the quality of their brushes when they travel.
Bare Escentuals Brush with Genius Brush Set is available from this month (November) and only from Bare Escentuals stocked Spas and Salons.  You can find your nearest by using their salon locator.
Priced at £39.