Ohhh I do like this model image Clinique… it's how my makeup would look everyday in a world unhindered by problematic issues such as not being able to find my pencil sharpener when I need it or not knowing exactly where I'm supposed to apply my damn blush.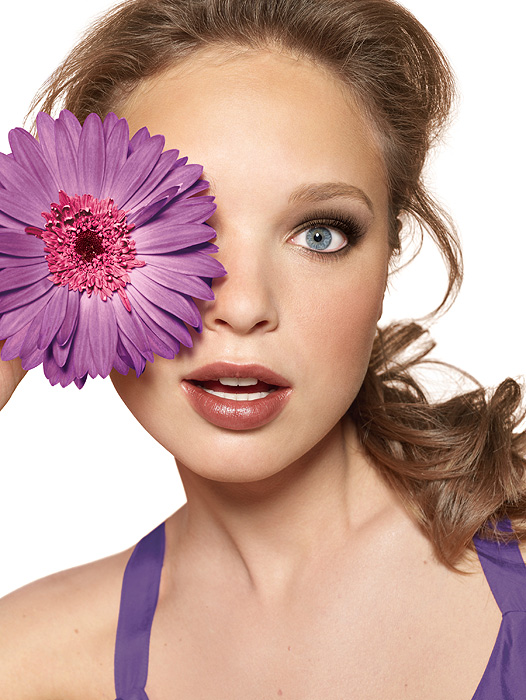 Anyway, the Clinique Autumn 2010 collection consists of three brand new products and a bunch of what d'ya call 'em… existing stock that kinda gets pushed to the front of the counter in a "don't forget about me, look how nice I am for Autumn" kinda way… um… repromotes?
Anyway, let's take a look at what's new:
NEW Limited Edition High Impact Mascara
RRP: £14.50 €19.00
Clinically proven to make eyes appear three times brighter, this limited edition deep black shade creates the necessary contrast against the whites of the eyes to create a youthful, vibrant look.
Available in:
Brightening Black
NEW Limited Edition Quickliner for Eyes Intense
RRP: £13.00 €17.50
A more dramatic version of our best-selling eyeliner, this extra creamy new formulation glides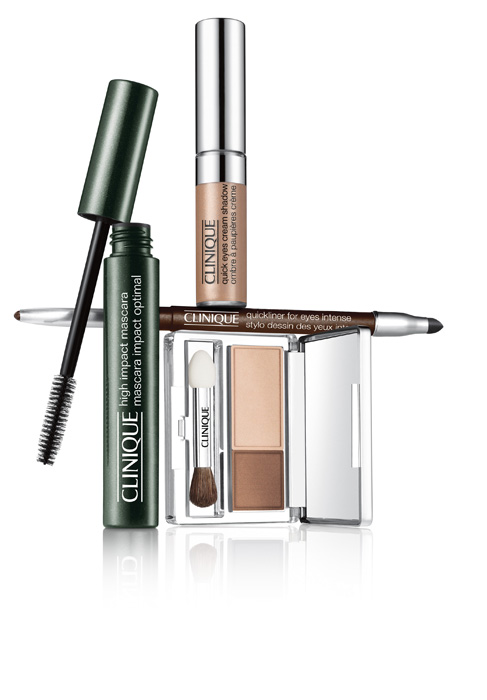 on smooth, while the rich new shades provide a more vivid colour payoff to intensify the eyes for up to 12 hours.
Available in:
Intense Black
Intense Plum
Intense Chocolate
Intense Coffee
NEW Vitamin C Lip Smoothie Antioxidant Lip Colour
RRP: £13.50 €19.00
These delicious lip smoothies are a healthy dose of luscious colour in six NEW juicy shades rich in moisture and shine.  Think of it as an antioxidant fruit smoothie for the lips.
Available in:
Guava Good
Pear-Fection
Running Latte
Strawberry Bliss
Pome-Greatness
Blackberry Nirvana
I know it's a teeny bit early to be talking about Autumn collections when I've barely seen anything Summer-y hit the counters yet… (hurry up, hurry up, hurry up!) – but I liked the natural but sultry promo image too much to care.
I wish there was a touch more to the release… some new eye colours would have been nice in a collection that purports to be all about the eyes.   I'm definitely interested in the sound of some of those new eyeliners… extra dramatic smudgeability is nearly always a good thing in my book and an eye-brightening mascara?  Woohoo! Are we guessing at some clever blue/black pigment in there somewhere ladies?
After this scorcher of a weekend, I bet some of you are nursing your sore bits and will happily indulge in a little bit of early Autumnal cosmetic goodness, just so long as we're talking September and not November right? Brrrr.
Clinique Autumn 2010 – Bigger, Brighter Eyes in an Instant will be available on counters nationwide from 1st August.