Whilst Illamasqua's Viridian was released with a flourish and huge interest from nail bloggers excited to see the emerald green featured in the campaign shots… not quite so much was said about Scarab, Viridian's quieter and more conventional sister polish.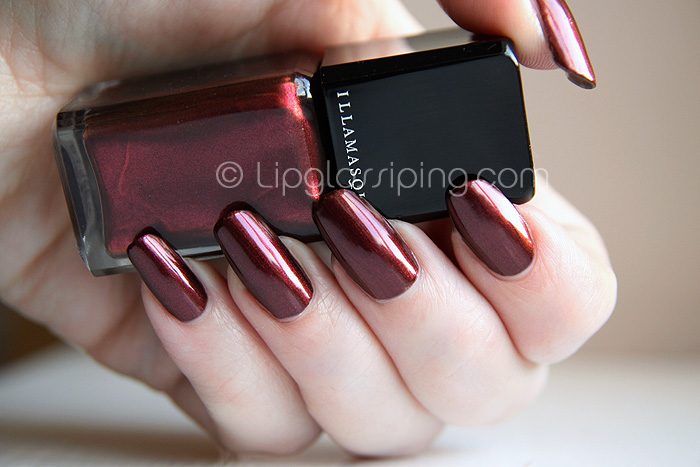 Which is a bit of a shame, because as you can see… it's a proper Autumn/Winter beauty!
Scarab is an almost sanguine red with flecks of copper fire that really come to life when caught by the light.  This was the other item I was sent from the Art of Darkness collection… I very nearly squealed when I first took it out of the box!
It's true to bottle colour and as with most Illamasqua polishes I've tried… applies beautifully and is practically opaque in one coat.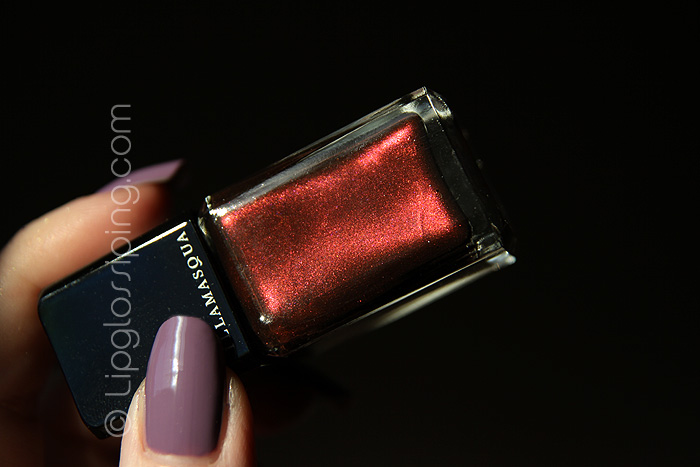 I do have one issue with this polish though… wear.  I had enough tip wear to bother me by the end of the second day and I don't usually suffer with that at all until the 3rd day.  I should absolutely point out that this was whilst wearing it layered over another polish for my Ruffian manicure.  I shall wear it alone and report back/edit as necessary.
Illamasqua polishes are on the pricey side and Scarab will set you back £13.00 if you choose to indulge.  You can buy online or on counter.