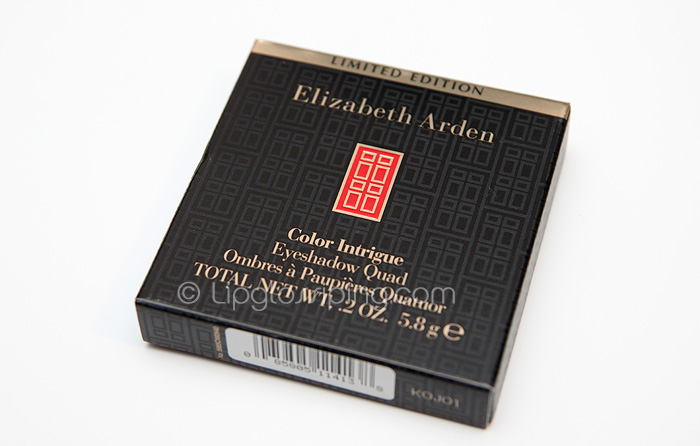 I bought this little palette from ASOS a few weeks ago.  There were three to choose from and I couldn't decide between Sueded Browns and this one, Velvet Plumtones.  So I did the only sensible thing I could do…. I googled for reviews! (you thought I was gonna say "buy both!" didn't you… tsk.)
It wasn't long before this video by Sam from Pixiwoo came up and I clicked through to watch.  I didn't actually have to get that far… because as soon as I'd read "Especially good on green eyes" in their title… it was in my basket.  Be aware though, that if you do watch the video… you can probably kiss goodbye to the £25 you need to get this in your hot little hands.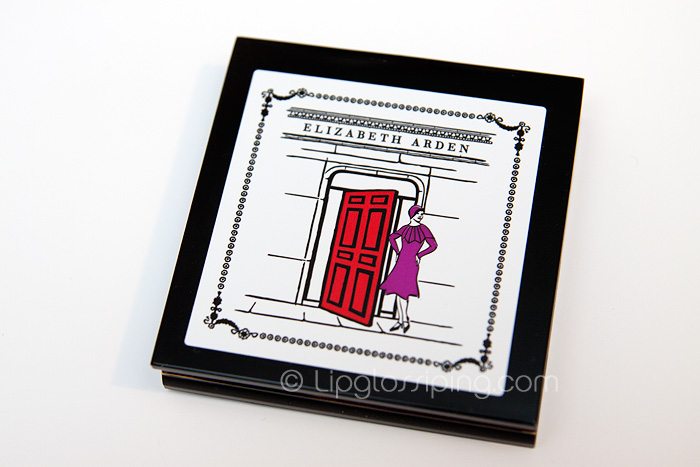 Ugh, I love… love… LOVE the illustration on the front.
The palette is beautifully made, one of the best I own in terms of packaging quality.  I know that's no great shakes… but when it feels good enough to make you take notice, it's worth a mention.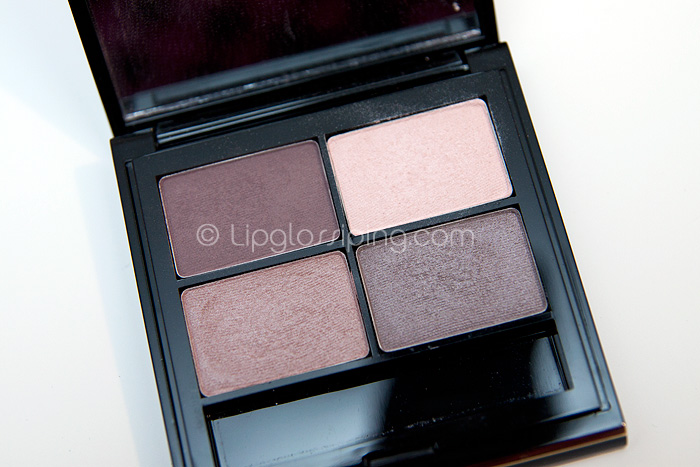 I'm getting into a bit of a bad habit of swatching then photographing.  Or in this case… using about 3 times, then photographing.  Sorry!  I like to photograph pristine palettes for you guys but I just can't help myself!
Four satin shades are included… none of them shimmery, just smooth with a slight sheen.  The 'most' matte is the darkest shade in the top left and most satin-y, the palest in the top right which has a slight iridescence to it.
Each shade applies super smoothly and blends very well indeed.  A fact that was visually noticeable for someone like me who isn't completely shit at application but has a tendency to realise halfway through the day that she could probably have benefited from a couple more minutes blending.  Does that make sense?
On with the swatches…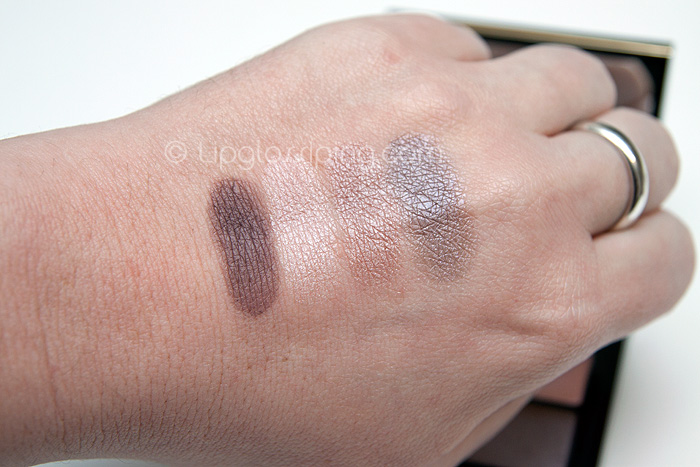 Clearly a cool-toned palette, each shade has a hint of plum about it… it's subtle but coherent and makes them work beautifully together.  It's not hugely pigmented, the above swatches show around three swipes each but the pigmentation is buildable.  Applying over the top of UDPP extracts more vibrancy from the shades but I quite like the subtle muted tones that I get without it.
So would I recommend?  Yes, yes and yes again.  I really want the other two palettes for my collection… but Lord knows I don't need them.  Perhaps (as they're limited edition) ASOS will discount them if they don't sell out first.  If anyone spots them at a cheaper price before I do – I would really appreciate a heads up!
Like the look of the Elizabeth Arden Limited Edition Color Intrigue Palettes?