Finding the perfect mascara is much like finding the perfect killer heels.  You want something that makes your legs (lashes) look incredible without crippling the wearer.  Some mascaras sting, flake, smear, or generally flop halfway through the day.  The Clinique High Impact Curling Mascara* is a good choice for anyone who wants impressive lash scaffolding without too many side effects.
My lashes are naturally fairly curly and crave definition and impressive darkening to make the most of them.  Curling isn't high on my list of priorities but even I could see how once this mascara sets, it holds a rock-solid shape throughout the day.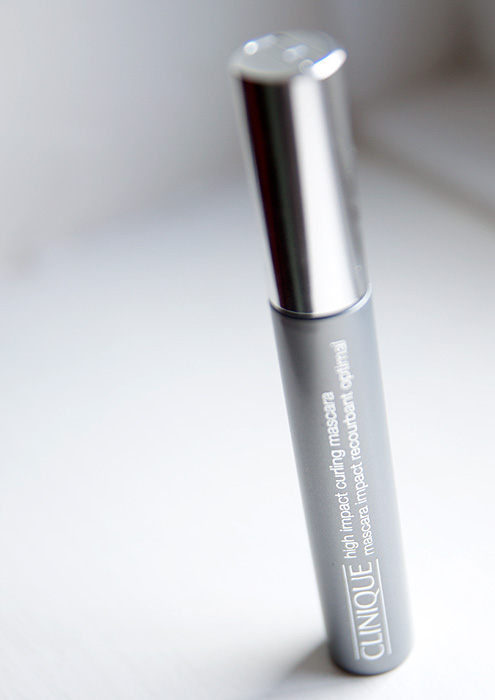 The brush is a curved affair, with a tapered tip to allow you to reach the tiniest of corner lashes.  It does offer good coverage with a single pass, which is just as well because the formula has a tendency to go a little spidery if you go back for too many coats.  I'd stick with two as a maximum.  The formula is a little wetter than some, so be aware of this when applying… I'm always a little heavy-handed which usually results in a couple of splodges of product on my eyelid when using wetter formulas.  Avoid this by removing any excess from the wand with a tissue, or wiping it against the edge of the tube opening.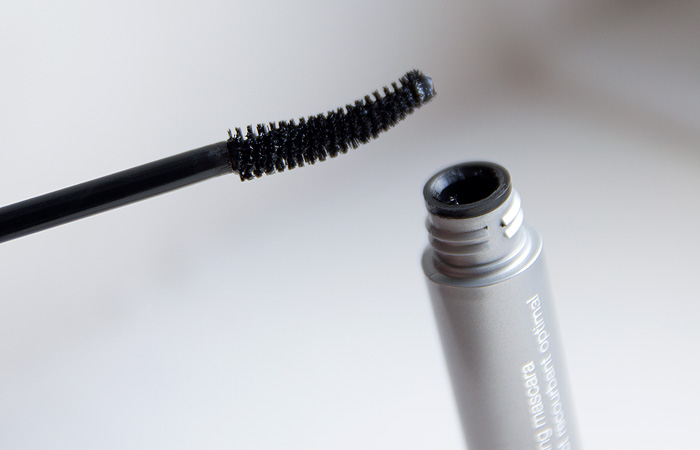 The black is a true, inky black which coats my lashes evenly and offers great definition, curling and lengthening.  It also does well to volumise at the roots, but again… with the wetter formula, you do need to be precise here.  It's a little bit 'bitty' as it builds, and these 'bits' will flake off throughout the day but it's purely the excess which drops, so again, just take a little more care that you haven't loaded your brush with too much product and you'll avoid this.  Another issue is removal… you'll need warm water to remove, so simply hold a wet flannel to your lashes momentarily and the formula will slide right off.  If you don't?  This stuff is holding steady – making it a great choice for Summer holidays!  Basically, there's a learning curve with this mascara that's worth getting to grips with.

All in all, I think the Clinique High Impact Curling Mascara is a strong offering from the line.  It does what it says on the tube, and if you're looking for supreme hold and curl with a long-lasting formula (albeit with a little work on your part to get the absolute best from it), you won't go far wrong with this one.
Clinique High Impact Curling Mascara is available to buy on counter and online, priced at £16.00
* press sample