It's been a long time since I fell so heavily in love with a nail polish shade.  Zoya Caitlin isn't even a sparkler.  It doesn't shift colour and it doesn't glow in the dark or create funny patterns with the help of a magnet.
Zoya Caitlin is just a beautiful creme that has enough edge to make it different to all my other cremes.  I'm smiling as I write this because I think that half of you are gonna be with me on this and the rest are gonna be like "uh what?"
I won't build it up any more…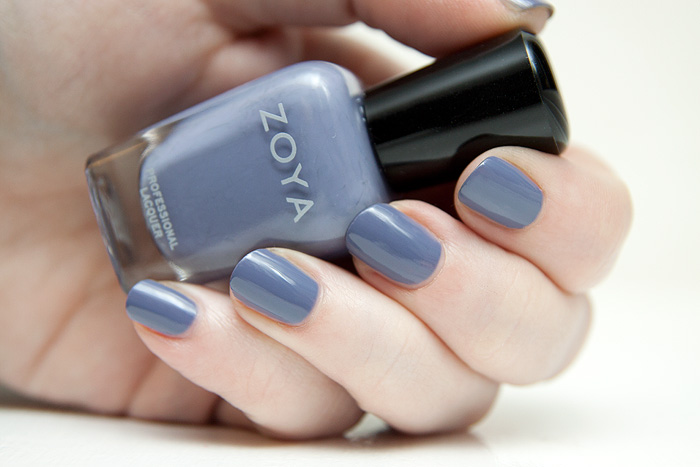 Zoya Caitlin is the duskiest blue I own.  I don't know how it manages to look so soft yet still be so bold.  It looks like a breath of dusty serenity and I'm completely smitten.  It was released as part of their Spring 2011 Intimates Collection as one half of a duo "french-twist" manicure.  Everywhere I look, I see this described as a purple or a violet.  I just don't see it.  On me, it's an out and out cob-webby, deep cornflower.
Uniquely beautiful, I have nothing bad to say about this nail polish.
Zoya Caitlin is available in the UK online at Beauty4Nails-Body priced at £7.99 – I have no personal experience with this website, I bought my bottle from eBay U.S.