As I look through my collection of cosmetics, I see the same names appear over and over…
and over again…
NARS, MAC, Shu Uemura for the high end stuff.
Bourjois, NYX and GOSH for the high street.
I'm a creature of habit it seems.  It's not that I don't love to expermient… a beauty blogger is nothing if not adventurous and as I've said from the very beginning… this has never been a quest to find my holy grail items.  If I stopped looking and being tempted by new products, the fun would be gone for me.
However, in a beauty world that promises you the Earth… I tend to fall back on brands that deliver time and time again.  Brands that perform well for my particular needs.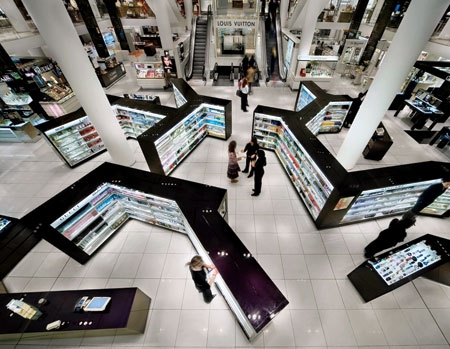 So I've started to think about the brands that I haven't taken the time to explore and get a feel for…
For me, it would have to be:
Laura Mercier, Lancome, Bobbi Brown (though I'm just starting to) and Giorgio Armani (high end)
Max Factor, Milani, Too Faced and Prestige (high street)
I'm curious to see if we get much repetition in brand names…
Which brands remain relatively unexplored territory for you (both high end and high street)?