I'm currently sitting in the middle of a big pile of steaming pooh, otherwise known as "someone forgot that a child might need a passport to leave the country and there are mere DAYS in which to fix this stupidity".  I have been rushing around like a blue-assed fly in an attempt to gather photos, counter-signatories, and application forms.  I thankfully have an appointment at the passport office on Wednesday to sort my idiotic mess out.
The fact that I have to drive to Wales in order to do this as I couldn't get a fast-track appointment in London is making my forehead vein throb a little more rapidly than normal.
It's to this end that I'm asking you to forgive a FOTD post.  In fairness, it features the eyeshadow quad that I reviewed earlier today, so is at least… relevant.
It's also pink. purple. purplink.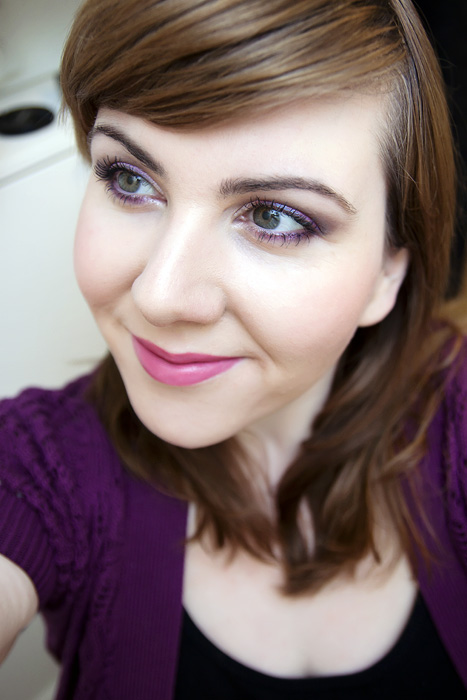 If I do say so myself, how nice is that lip colour?  I do not wear Bobbi Brown's Rich Lip Color in Mod Pink anywhere near enough.  It's blue-toned without going all Minaj-freaky-I'm-not-sixteen-anymore on my face.  If you want a blue-pink that doesn't make you look like a mental deficient, it's worth checking out.
The eyes are courtesy of the BareMinerals A List palette I reviewed earlier.  I used the purple shade both in the crease, and as a liner.  The pink is on the lid and the white highlight across the browbone.  I used a smidge of the black in the outer corner.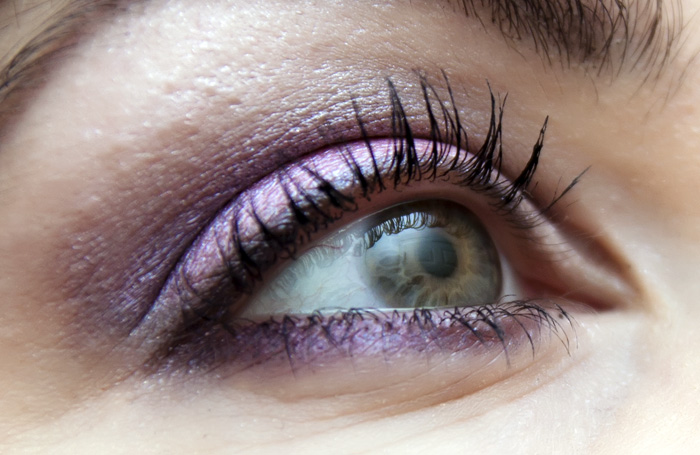 All products used are shown below.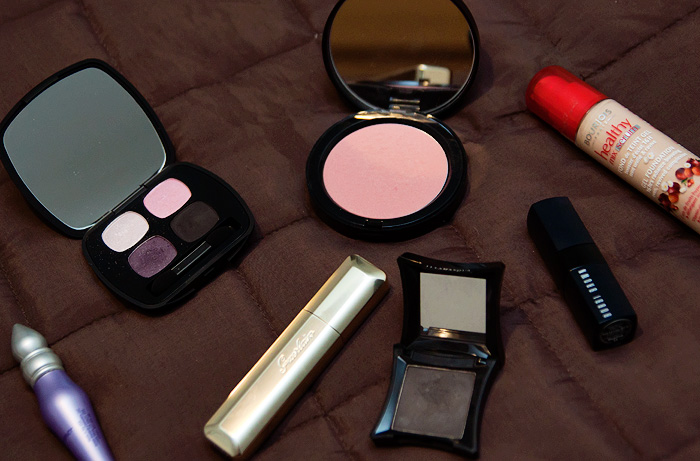 Urban Decay Eyeshadow Primer Potion  | BareMinerals READY Eyeshadow Quad in The A List  |  Guerlain Cils d'Enfer Maxi Lash Mascara  |  Bobbi Brown Illuminating Bronzer in Antigua  |  Illamasqua Brow Cake in Gaze  |  Bobbi Brown Rich Lip Color in Mod Pink  |  Bourjois Healthy Mix Serum Foundation in Vanille Clair
You know, the real irony is that I remembered to get her an E111 European Health Insurance Card.  Who remembers shit like that and yet forgets the passport?
*sigh*
* p.s.  Look again at the FOTD!  This unwanted stress has given me grey hair.  Bitch too busy stressin' to do her roots.