I promise after this, I'll shut up about the snow.  Infact, it's gone 10pm as I'm writing this and I'm a bit bored of it now.  I'm going to London tomorrow and I've just had to dig the car's back tyres out of a 15″ drift.  Over the course of the day only a little has melted… the rest has compacted and is now really slippy.
I live on top of a hill… I'm not sure the car will make it down it.  I may have to slide down on my bum.
Still…. regardless of tomorrows potential problems, today… was a very good one.  Leila's first taste of a Winter Wonderland and that little flump DID NOT want to come back inside!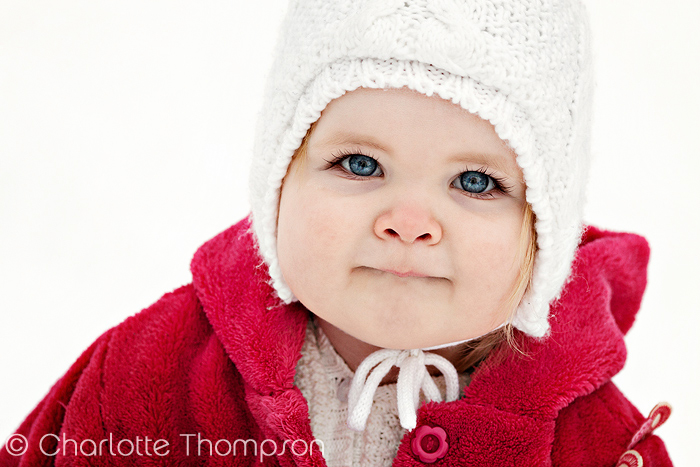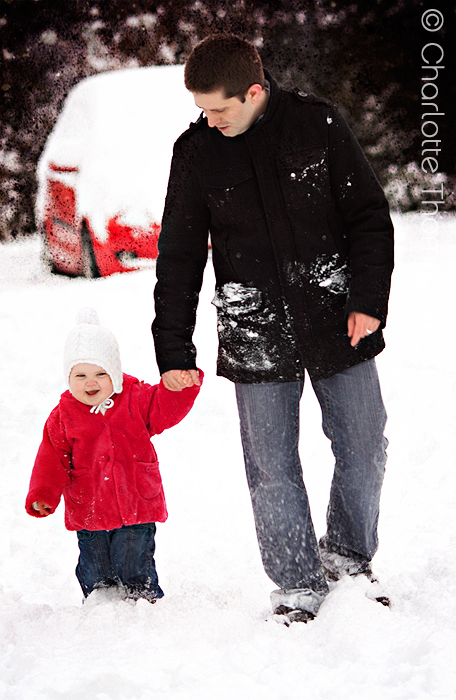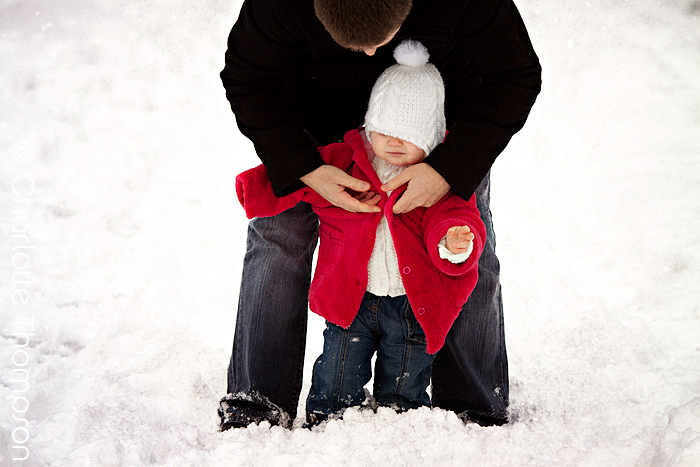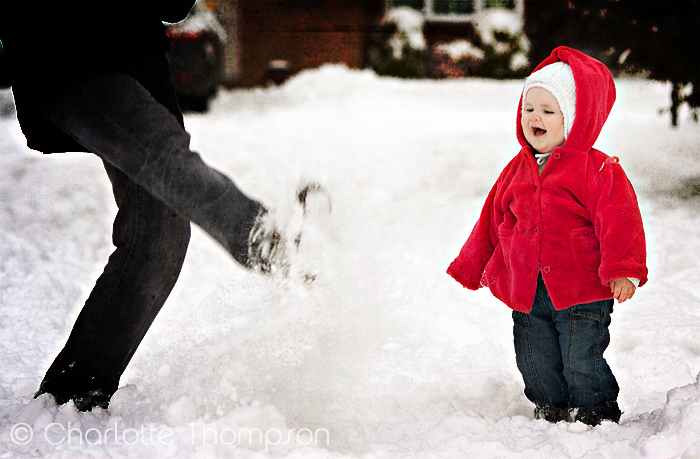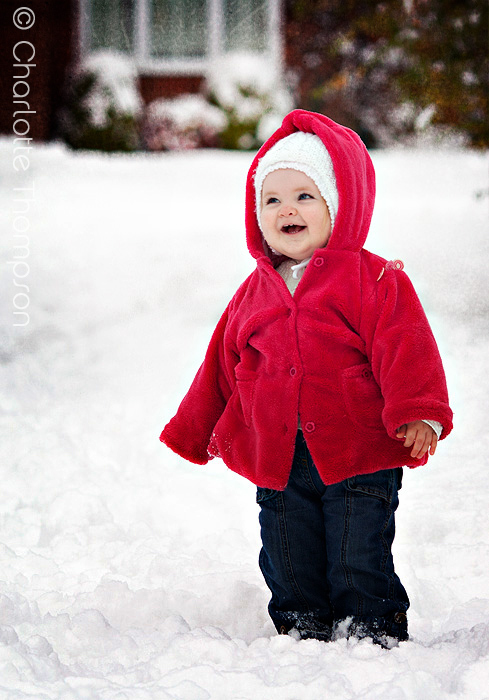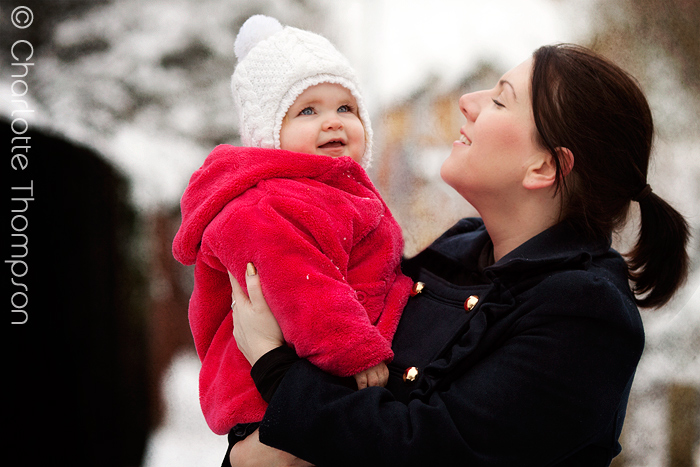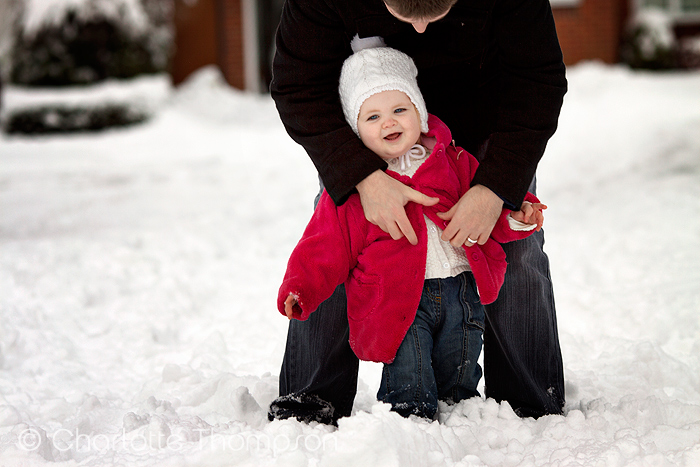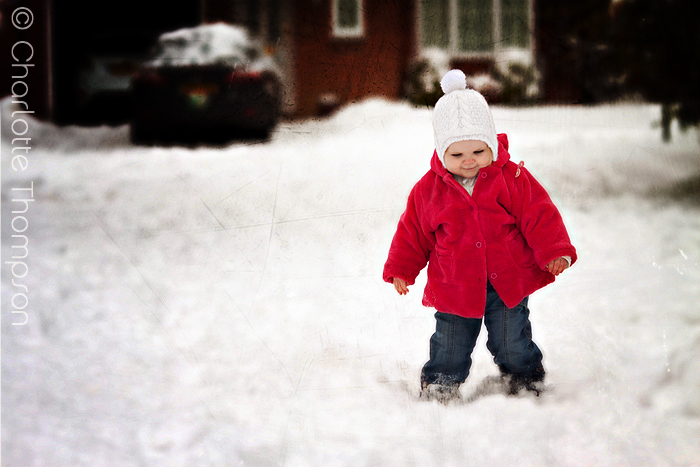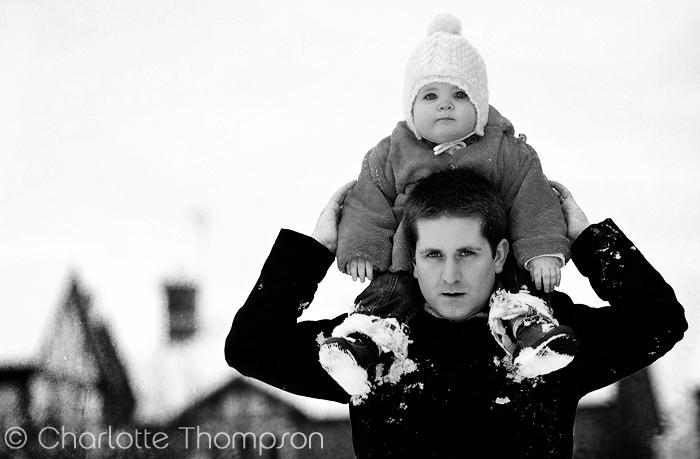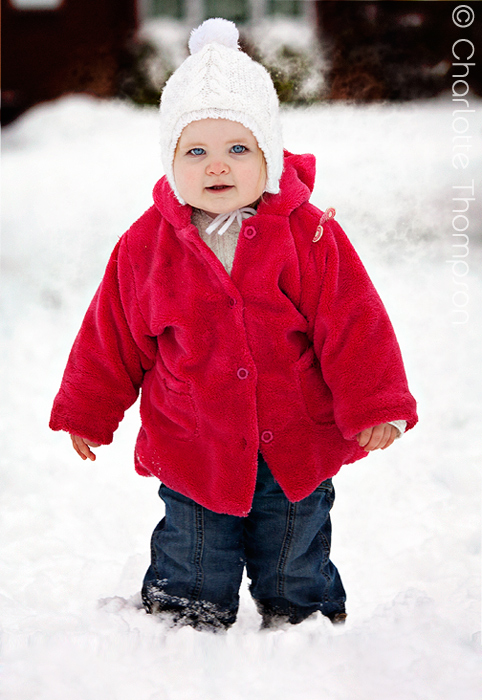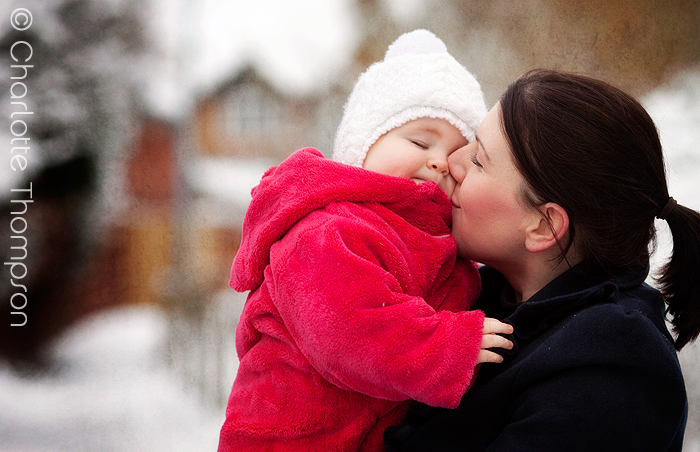 We couldn't stay out too long 'cos L wouldn't keep her gloves on!  I think we've lost one… it's white, so we'll have to wait for the snow to thaw before we've got a hope in hell of finding it again!
I also wore my blusher in a different way today… does it look ok?
Don't laugh at that rather vain statement… I've struggled for years with blush placement.  I have what I like to refer to as 'hamster cheeks'… the fleshy bit is rather… fleshy… and quite high.  This placement was recommended by a very special makeup artist that I had the pleasure of meeting on Tuesday.
I'm hoping to post tomorrow about that little encounter!
If it's cold where you are, I hope you're staying warm and wish me luck that I can get to where I need to be today! xx