This is a work in progress – if you know of any offers that I haven't listed… please add them!
It strikes me that considering the weather… more brands should be pushing offers for free or reduced delivery.  Heaven knows I don't actually wanna go OUT in all that white stuff but still have Christmas pressies to buy.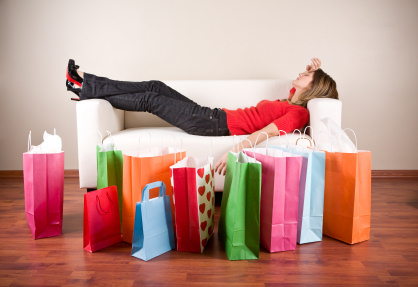 I could sit on my debit card and wait for it to melt (the snow, not the card… my ass is hot but not THAT hot)… OR… I could let my fingers tap across my keyboard, making my bank manager a very happy man.
Here's a few that are successfully doing the siren dance and tempting us in with delivery offers.
PowderRooms – Free Standard Delivery until December 5th. Shop online at http://www.powderrooms.com/
ELF Cosmetics – £1 UK and £1.50 EU shipping on www.eyeslipsface.co.uk TODAY ONLY (minimum spend £10).  UK Customers use code SNOWDAYUK, EU Customers SNOWDAYEU
Uniqlo – Free Standard Delivery – Limited Offer, no code… should be automatic at http://www.uniqlo.com/uk/
AVON – Free Delivery when you spend £5 – Code JINGLE – Shop online at http://avonshop.co.uk/
The Body Shop – Free Delivery until Friday 12pm.  Shop online at http://www.thebodyshop.co.uk (thanks Asmaa!)
NEXT – Free Delivery on all order until midnight Saurday 4th December – Code K6516.  Shop online at http://www.next.co.uk/ (thanks Jo!)
Feel Unique – Are always on the ball with 24/7/365 Free Delivery – Shop online at http://www.feelunique.com/ (thanks Shortiee31!)
There are a few honourable mentions… 15% off at Benefit Cosmetics online (GIFT4DAY)… Free Delivery at Virgin Vie on orders over £25 and check the comments to learn some Etsy free shipping tips from the lovely Ann!
Must have more.