Cowshed have teamed up with Astley Clarke to give newsletter subscribers the opportunity to win a £1000 manicure.
A £1000 manicure?  That sounds like a hell of a lot of O.P.I to me…. except it's a bit more special than that…
Click the image below to be taken to the registration/entry page: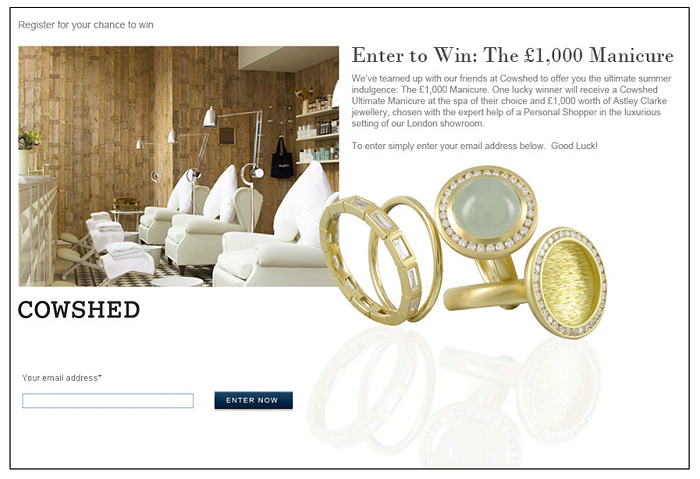 To complement the winner's luxury manicure, they'll also be given £1000 to spend on a sparkler of their choice… chosen in the comfort of Astley Clarke's luxurious London showroom.
I've already fallen in love with this Niobe Black Diamond eternity ring… so if you'd all kindly NOT enter, that'd be great thanks.