It's undoubtedly their duochromes that set Nubar apart from the competition and I've got a very pretty one to show you today.  Indigo Illusion is a liac/blue/green/grey infusion of colour that dances on the nails depending on the amount of light hitting it and from what angle it strikes.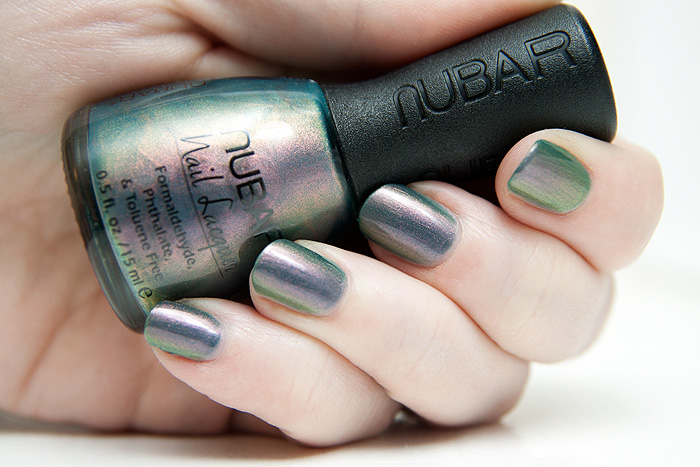 Three smooth coats will ensure a fully opaque finish from a brand that is fast becoming one of my favourites.  No top coat in the above image either.
Nubar Indigo Illusion is available to buy online from BeautyBay.com and is priced at £5.50 with free delivery.
If you invented your own duochrome polish, which colours would you include?