Layla, Leila… what's a few letters between friends… I'm pretty excited for these new Summer shades from child-friendly nail polish brand: Little BU.
Of course, I should be more excited for the actual colours than their names but heck, I can't help it. I'm just a big kid at heart. *buys all the everything with Charlotte on it*.  And don't think I don't see you trying to look all cool as you scramble around the fridge for a Coke bottle with your name on it.
So anyway, I've got two new Little BU shades to show you (but not the Charlotte, they're messing with me!)  My mini-model even agreed to wear one at super-short notice, which was nice… considering she was in a head-spinning foul mood brought on by the fact that we only had Biscuit Dairylea Dunkers and not Tube Dairylea Dunkers. There's a difference (apparently).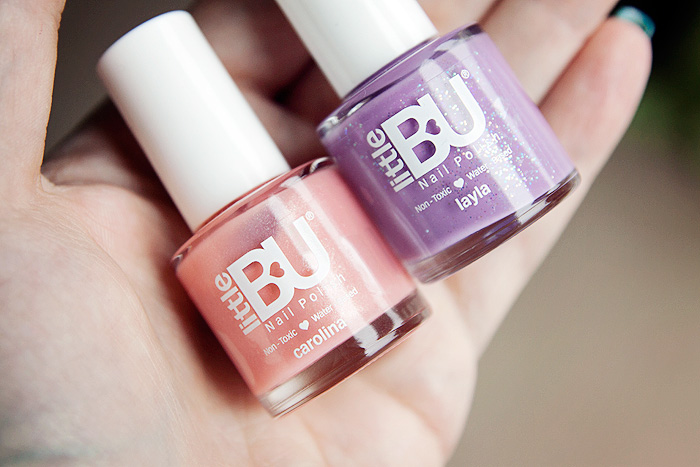 Carolina is a sheer peach with a hint of subtle sparkle and Layla is a sheer (but buildable) lilac with a myriad of multi-coloured glitter.  No prizes for guessing which one was my little Leila's favourite?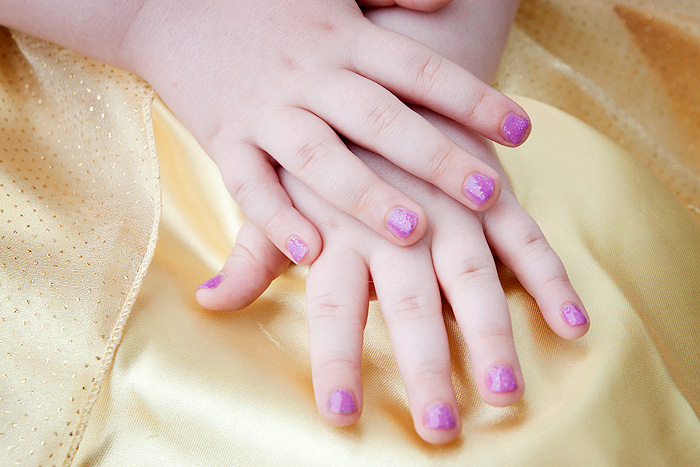 She made me do three coats… I thought it looked better with two… but you know, she's four.  She doesn't know when to stop gilding the lily.  MOAR GLITTER.  MOAR.
I sealed the final layer with a slick of the Little BU top coat which keeps everything pinned down for around 24hrs or until you chuck them in a bath to soak.  These really give off absolutely no scent at all during application, they apply without any frustration, and I'm happy in the knowledge that they contain no harmful toxins.
Little BU polishes (9ml) are priced at £9.95 each and are available to buy online at iluvlittlebu.com and instore at Harrods and Selfridges.
* press sample