I haven't done a "just because" FOTD for ages!  I wanted an excuse to try out some new false eyelashes and decided to have a go at doing something a little spring like.
Anyway, here's the look!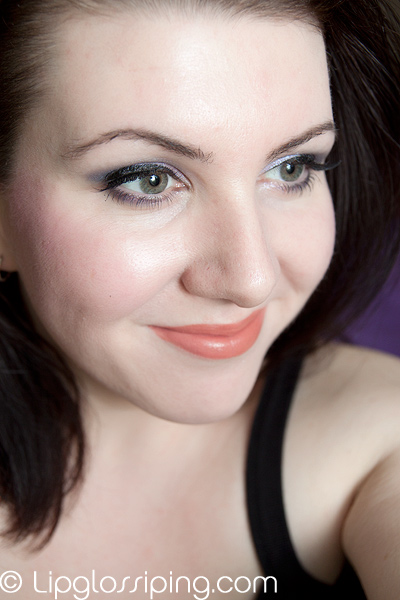 I'm not sure I should have combined warm lips with cool eyes though :/

Love these fluttery lashes, will do a post soon (they were a bargain!)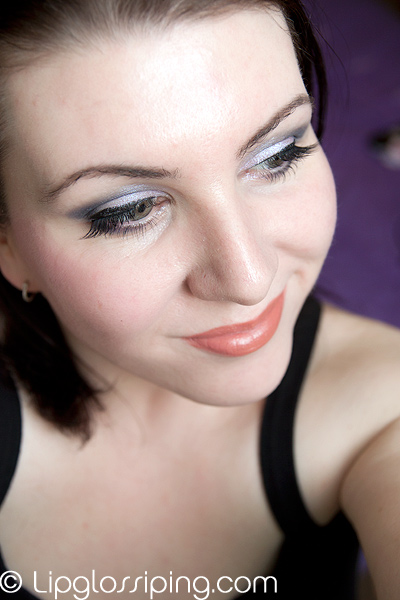 Awkward tilty head angle in an attempt to make the lid colour show!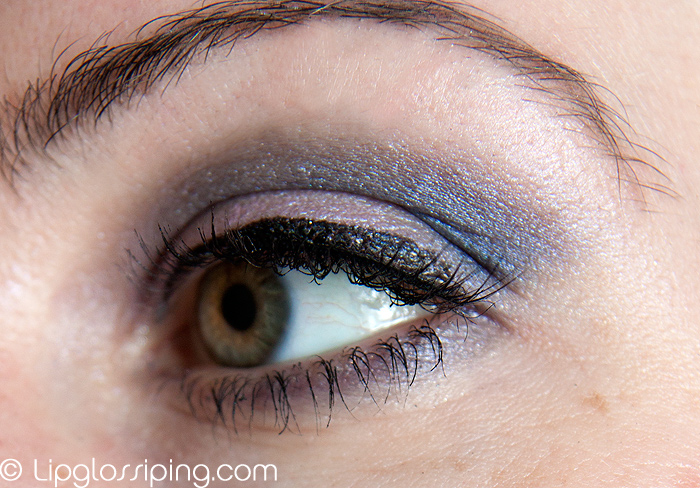 Think I made it a bit too smokey for a "Spring" look really but nevermind…
Products Used
EYES – MUFE Aqua Cream #18 (lilac on lid) ♦ NARS Blue Angel Duo (matte blue in crease) ♦ Dior Flash Black (to deepen and add sparkle) ♦ Rimmel Volume Flash x10 Mascara ♦ Suqqu Brow Powder in 04 ♦ Paese Black Liquid Eyeliner ♦ Elise False Eyelashes in 079
FACE – Max Factor Xperience in Light Ivory ♦ Illamasqua Cream Blusher in Laid ♦ GA Luminous Silk Powder in #2
LIPS – Le Metier de Beaute Lip Liner in Nudite ♦ Boots 17 Mirror Shine lipstick in Beehive
Blimey, if there's one thing I can tell from this FOTD, it's that I have an eclectic taste in brands.
Do you make any attempts to alude to the seasons when thinking about your makeup?  I don't normally but it was fun to play with colours that I don't ordinarily reach for!