I think that when a girl is born, she's born with two things: 1). girly bits and 2). a unwaivering adoration for "Cadbury's purple".  Butter London's HRH fulfills that need to have a beautifully shiny Dairy Milk wrapper on your nails.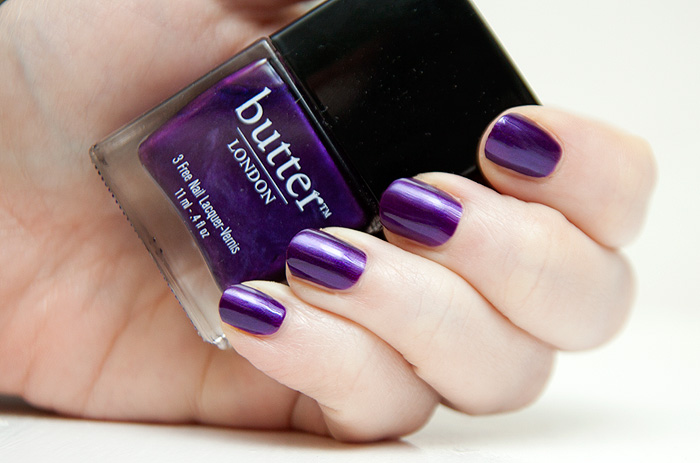 Perfect in three thin coats, though I would have preferred two – HRH looks indulgent, decadent and totally makes me want to lick my nails.  Priced at £11.95 and available online from PowderRooms.
What's your favourite Cadbury's purple shade?