Despite her tender age, Leila is becoming quite the discerning shopper.  Not that she has access to my debit cards or Paypal account you understand… but she does have access to the three bottom drawers of my Ikea Helmer (when I'm not looking).
It was here that she discovered my Lanolips Rose Balm Intense a very short while after I'd opened it…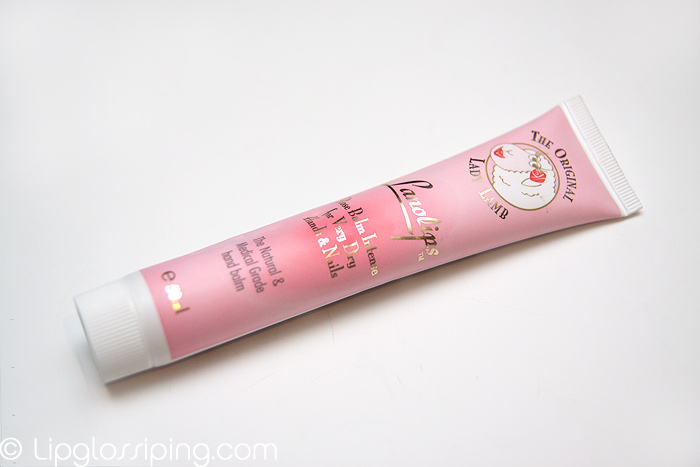 …and now she won't give it back.
It's the sheep you see… Lady Lamb has captured her imagination and her heart, everytime I try to steal a squeeze… my attempts are met with tears.
I've been using the Lanolips 101 ointment on L since she was a tiny one to dampen the eczema on her face and because she was always swaddled at night as a babe, the thick lanolin used to work wonders at taking the edge off the itch.  Perhaps something in her subconscious recognises this lanolin-based counterpart, the only other beauty product to have awoken her magpie tendencies was a Beauty Blender – and I don't really blame her for that one.
Still, at such a tender age (and with no offers to do the washing up on the table) she has no need for my Rose Balm Intense, which afterall.. is for very *dry* hands.  Not very *little* hands.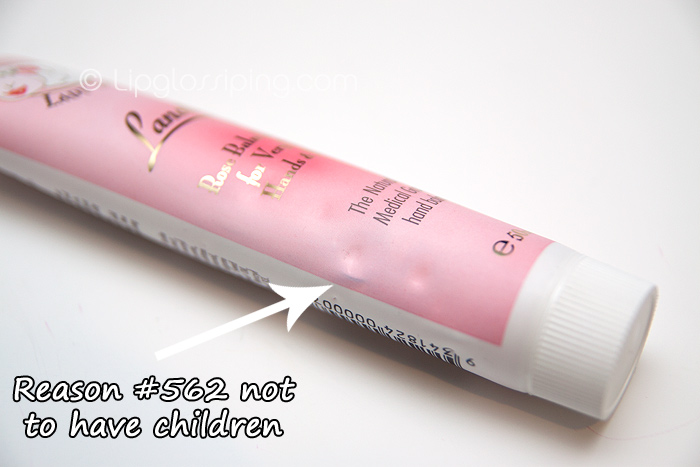 …nor very little teeth.  Grrr.
For the five consecutive nights that I was able to apply the handcream… I formed the opinion that it was certainly softening on my rough bits but not a product that I'd want to use during the day.  It's heavy and sits on the skin in the way I love my Lanolips 101 to do… but I just don't love the same feeling on my hands.
It's strongly rose-scented and you only need the smallest amount to get good coverage.  After 4 days, it was beginning to heal my sore cuticles before it was rudely snatched from my routine.  I'd recommend it for when your usual cream isn't cutting it.  Combined with a pair of cotton moisture gloves, I think it would make for an intense and quick-fix overnight treatment.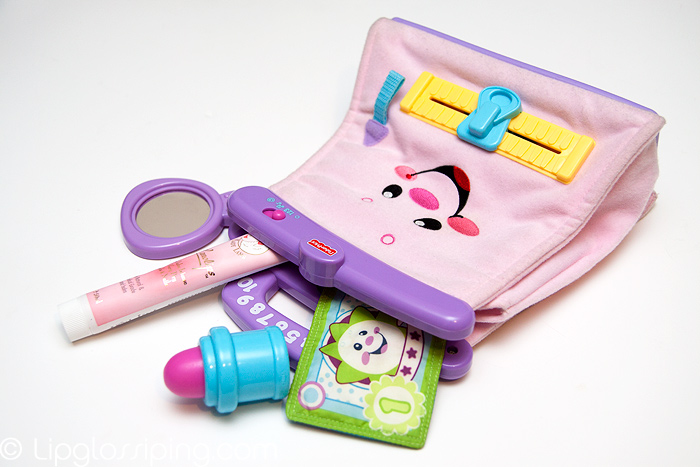 Or yano, a great addition to your toddler's handbag.
Lanolips Rose Balm Intense is priced at £8.99 for 50ml and available online or instore in Boots.