It's all about the lips this Autumn as far as Clarins are concerned.
They've introduced a new lipstick to their line up!  The long-lasting Rouge Prodige range boasts an impressive 24 shades, I've been sent a few to swatch and show you… so here goes…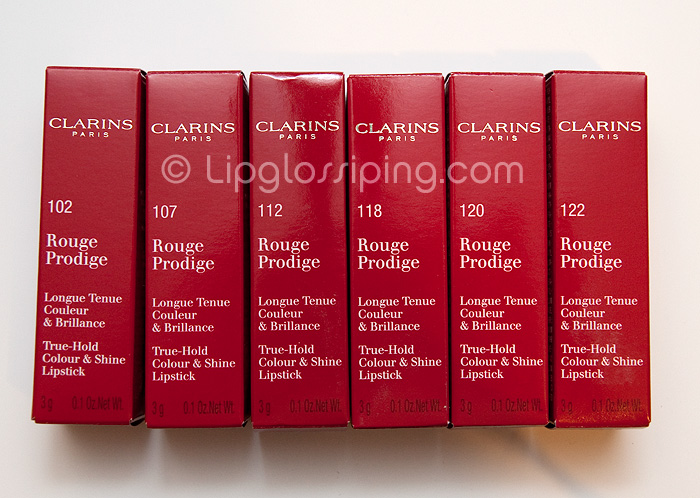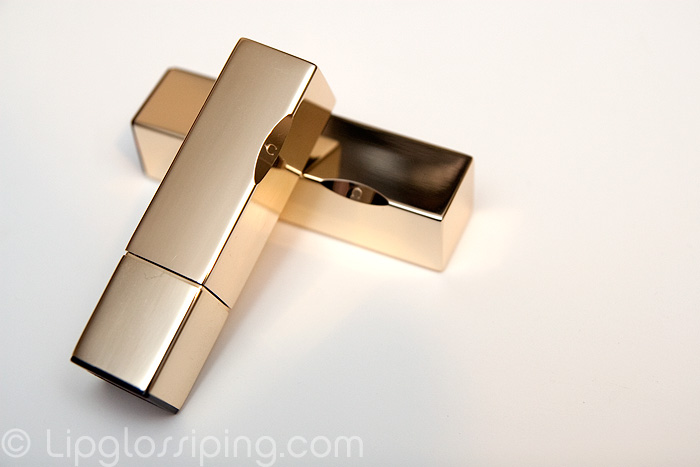 Sleek is the word I'd use to describe the packaging… look at that cute little 'C'.  For 'Charlotte' innit…
Shades and swatches after the jump!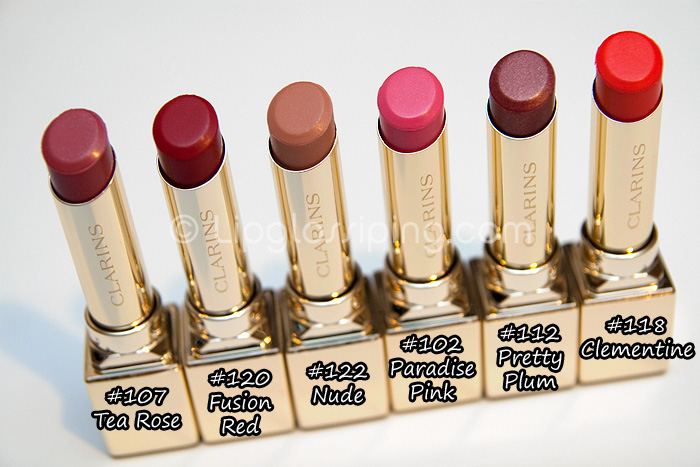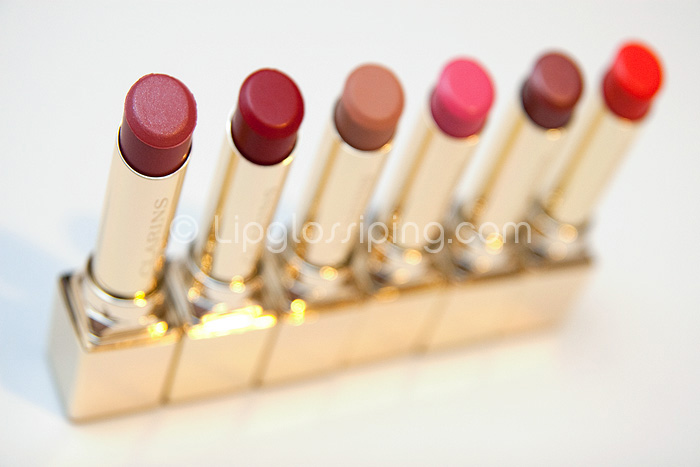 The texture on these is quite unusual.  I find them to be a odd cross between a lipstick and a gloss.  They have that tacky feeling but without the gloopiness or thickness that you'd associate with a gloss.
It's a novel take on the long-lasting formula which usually dries my lips to the point of being uncomfortable in less than an hour.  These don't do that.
Pigmentation varies from shade to shade, some are fully opaque with one swipe… whilst others take a few coats before reaching a smooth finish.  They drag a touch on the lips, so patchiness can be an issue if you're not careful when applying.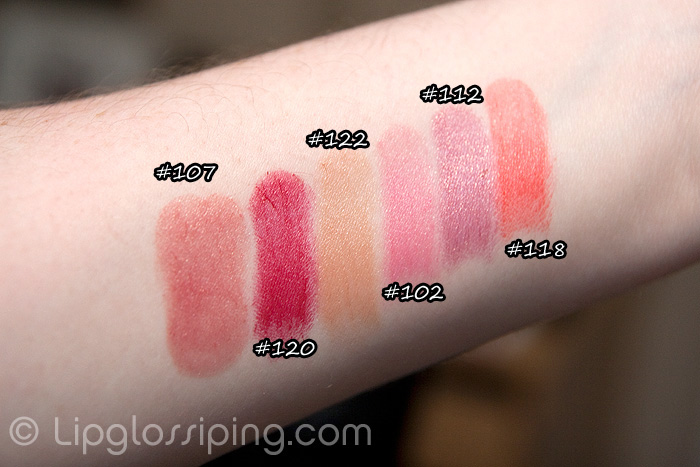 [stextbox id="custom" bcolor="b0c4de" bgcolor="e6e6fa"]High Fidelity Pearl, a polymer composed of multifaceted molecules which trap colour pigments: long-hold, radiant colour. Marine algae extract: nourishes. Ceramides and waxes: protect against dehydration and smooth lips.[/stextbox]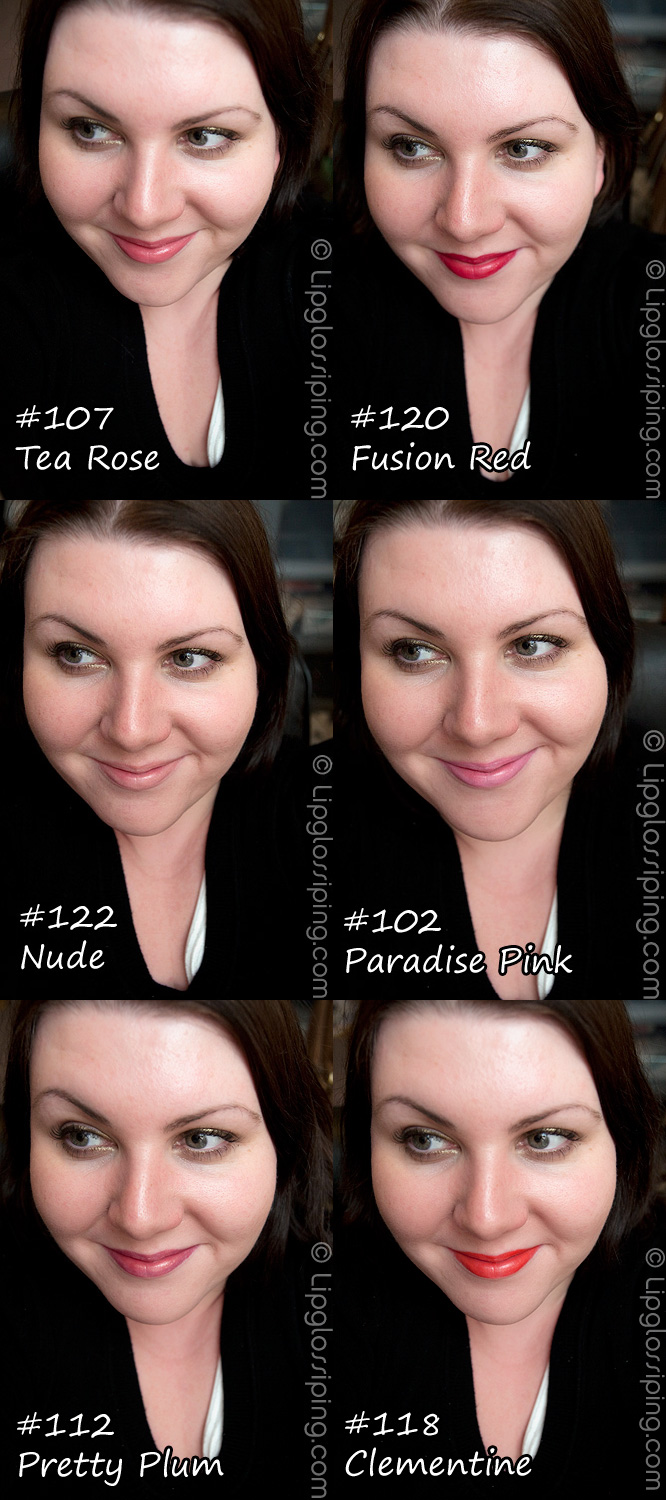 Final Verdict – The new Rouge Prodiges lipsticks from Clarins are a great choice if you normally suffer from dryness with long-lasting lipstick formulas.  Be aware that these do feel sticky on the lips and can look patchy unless you are happy to apply a few coats.  (You can see evidence of a patchy application in my lip swatch of Pretty Plum).
Once applied, the colours are true and vibrant, the finish glossy and forgiving of fine lines.  With a little care during application, these are probably the nicest long-lasting formula I've tried.
Clarins Rouge Prodiges are priced at £16 each and available on counter or online.