I awoke to a surprise parcel last Saturday…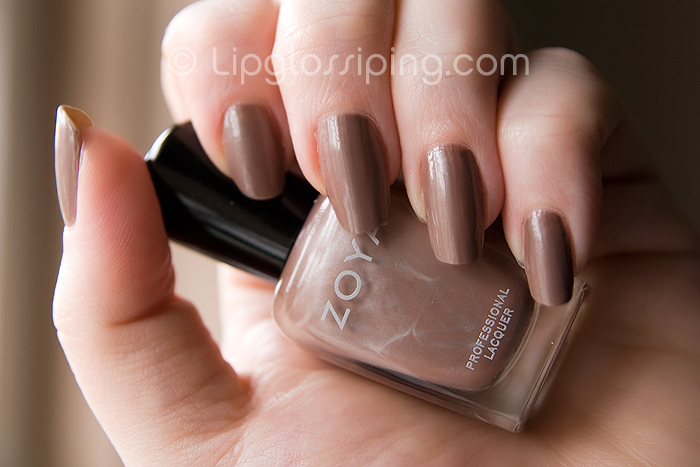 Courtesy of a very sweet friend, this beautiful chocolate milk of a nail polish now holds pride of place in my collection.  I'd been lemming Zoya Pasha for the best part of a year and with such long-term longings inevitably comes a touch of pedestal placement!  I have to say, it didn't disappoint.
3 coats for a smooth finish, Pasha is a silvery milk chocolate with a slight metallic sheen.  It applied beautifully with no dragging at the cuticles, my only slight issue was with a couple of bubbles which I think had more to do with my impatience at wanting to see it applied, like NAO! as opposed to any formula problems.
I'm so happy to finally have this in my hands, thank you liloo – your generosity delighted me and I may have been bitten by the Zoya bug!