I umm'ed and ahh'ed a little over this purchase… despite being a huge fan of masculine scents, I couldn't help but wonder if I were taking things (too much) to the next level by indulging in a fragrance that was so steeped in the masculine staples of sandalwood, cedar, and cypress.  Eventually, I came to a "to hell with it!" conclusion and decided that if those notes were good enough for my candles, they were good enough for my skin.  And I'm so glad I did…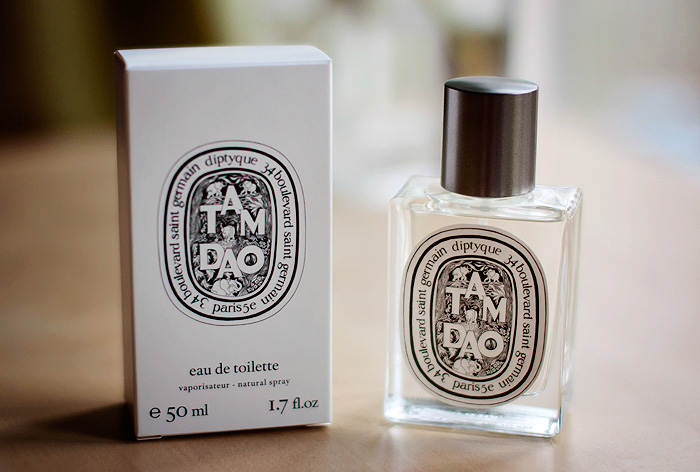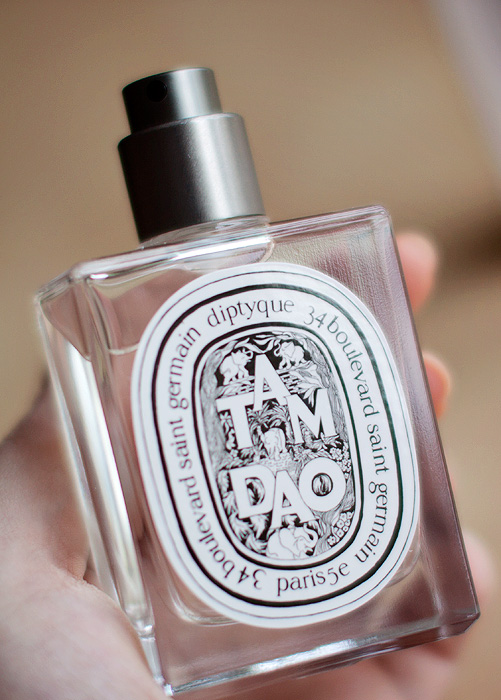 Diptyque's Tam Dao is about as masculine as a "unisex" perfume can get, let's make no bones about this… it practically scratches its balls and holds your head under the covers before letting rip.  However, unlike the olfactory experience that scenario describes, this one is quite delicious.  Its initial presence is incredibly strong… the woody notes flow through the air and make me worry that someone will come along and Mr. Sheen me before they (rather quickly) dry-down to a creamier and more musky affair.
To my nose, the cedar is most prominent… followed closely by the sandalwood, which lends a clean sharpness that I keep mistaking for spice.  Supposedly, there's some rose in there, but my nose just isn't picking that up which is a bit of a shame.  Longevity isn't brilliant against my skin chemistry, I get around 4-hours at most, but its presence is strong and I've had a couple of few compliments from unlikely sources since adding it to my collection.
I'd describe this as quite a raw concoction, it's bold and unapologetic in its lack of restraint but if you desire a natural-feeling, deeply woodsy scent, this one could well be for you.
Diptyque Tam Dao is currently priced at a ridiculously good £19 for 50ml from the SpaceNK sale, alternatively you can pick this up for £55 from diptyqueparis.co.uk
if

you liked this post, don't forget to check out my subscriber options, here