The final item I received in my goody bag from the recent Illamasqua Blogger Event was this nail polish…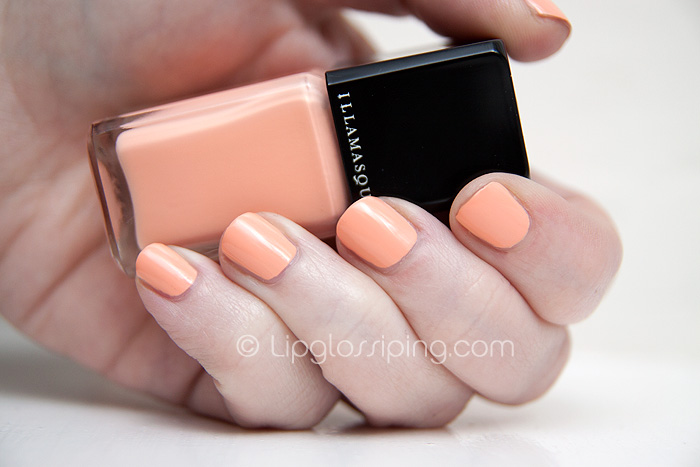 Don't be fooled by its demure-sounding name, Purity* is about as vivid as a peach can get!  Not entirely suited to my skintone, I can see this looking freakin' amazing on dark-skinned sisters.  It's creamy, opaque and glossy.
The formula was great and the above image shows two coats… longevity has been impressive as I'm on day four of wear and can only see a tiny nick on the tip of one of my fingers…. not even a proper chip and barely any tip wear at all!
A perfect peach of a polish that is guaranteed to turn heads all Summer.
Illamasqua's polishes may be a little pricey at £13.50, but they back it up with quality formulas and exciting shades.
Illamasqua Purity Nail Polish is available now to buy on counter, instore or online.
* press sample