Heather over at The She Space/About Face Cosmetics had a blowout sale in honour of turning the big 4-0! (Happy Birthday!)
How could I not take advantage with full size eyeshadow pigments reduced down to $2.50 each?
I went for mainly wintery shades that work well on my cool skin: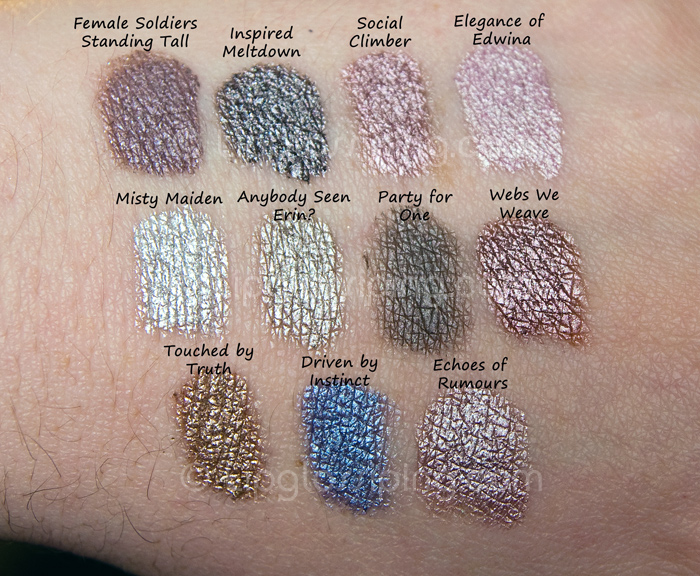 Aren't they beautiful?
Stand out shades are: Female Soldiers…, Inspired Meltdown, Anybody Seen Erin, Touched By Truth.
Those 4 blow me away by how achingly beautiful and unique they are.
Driven by Instinct was described as a "smoky purple shimmer" but unfortunately, it just looks blue on my skin.  A lovely shade nonetheless, but blues don't really suit me.
Shipping time from The She Space is *always* slowwww.  I ordered on 20th October and it took very nearly a full month to arrive.
Are you into your pigments?  I'm hoping to press these when my pans arrive from Hong Kong – I don't know how they'll turn out, but I'll share my method and results!
The She Space Holiday sale has now kicked in and full size pigments are reduced to $3.50 each from $4.50.
Have a great Monday xx