Phew, your gorgeous red-lipped pics are still coming in thick and fast so it's high time for another one of these don't you think?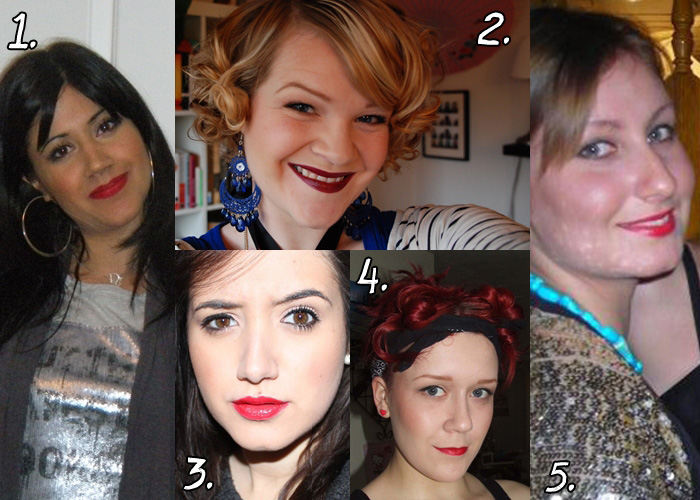 1. The beautiful Smaira from DollyMixFits is wow-ing us all in a stunning bold red, Rimmel's Alarm.
2. Adorable Aina from Pudderkvastrabagast is vamping it up with MAC Currant lipliner & Hang-Up lipstick!
3. Sabrina from A Little Obsessed sports a striking high street red in a GOSH Soft n Shine Lip balm, Kiss – stunning!
4. Robyn from EyelinerAndSprayPaint is totally rocking indie brand's Evil Shades Deviant Lipstick in Devilista
5. Kathrine over at ProductPixie sizzles in Nars Velvet Matte Lip Pencil in Red Square with a slick of 8 Hour Cream on top.
.
Thanks ladies!  I flippin' love seeing how all these gorgeous reds suit different skintones and hair colours so well!
.
If you want to join in with the fun and submit your red lip look, email me a photo of your lovely selves with the following info:
Your name:
Lip shade name:
Link to blog (if relevant):