I 'created' (ooh get me!) this FOTD using the new Urban Decay Black Palette before I discovered the beauty of these shadows over Fyrinnae's Pixie Epoxy.. so this is applied straight onto bare skin.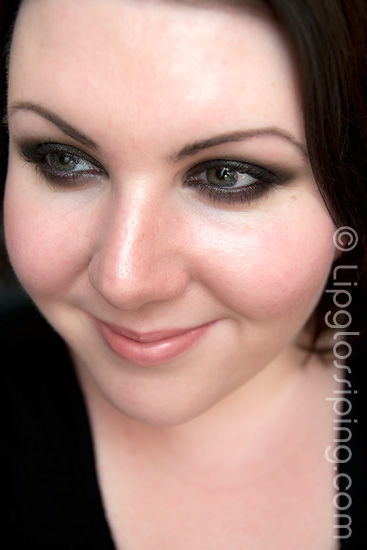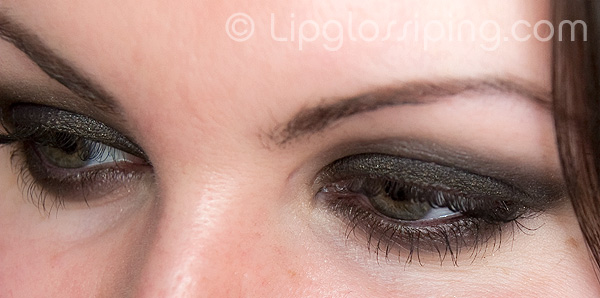 You may be able to make out the gold sparkles in this close up?
It's nothing ground breaking, it's one colour… my favourite from the set (Cobra).  Infact, as FOTD's go… a one-coloured eyeshadow one is pretty lame, but some of you were asking to see how the shadows looked over unprimed skin and I thought I'd upload this to demonstrate the kind of pigmentation you can expect.
Hope you're having a good Thursday!