A new limited edition polish release from Eyeko…
Rain Polish is a rather delicate smoky blue/grey amalgamation.  It's instantly clear that a lot of thought has been put into the colour selection by the addition of a subtle amount of shimmer that really lifts the shade and stops it falling into the familiar pale blue trap of looking flat and chalky.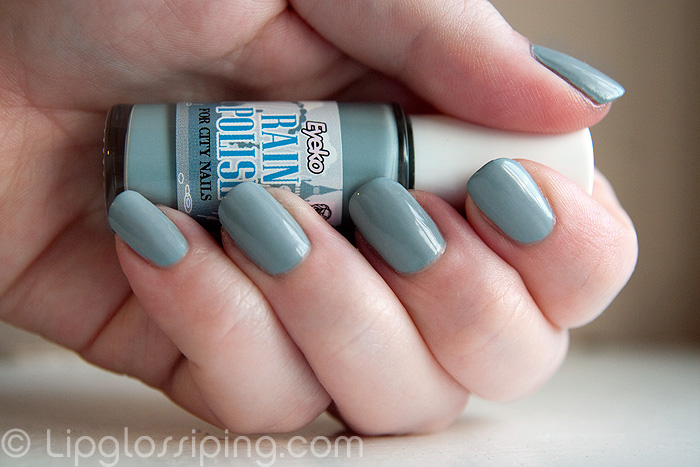 Application was a touch tricky, the formula felt fine…. nicely balanced, but on application it dragged a bit unless I was super quick.  The best way I found to prevent this was by applying thicker coats than I would normally… which then has the knock on effect of taking longer to dry, so I probably wouldn't wear this without the addition of a quick dry top coat.
It reminds me of Essie's Sag Harbor from last year's North Fork collection but with less shimmer.
Do you like it?
Looking on the Eyeko website, I'm only seeing it available as part of a set of 3 (priced at £8.50).  Hopefully they'll make it available as an invidual shade 'cos it's a fairly unique one.