Welcome to the new look Lipglossiping.com – I had a mini heart attack when I flicked over to the new design.  Properly too, my fingers tingled as I got flashbacks from Christmas!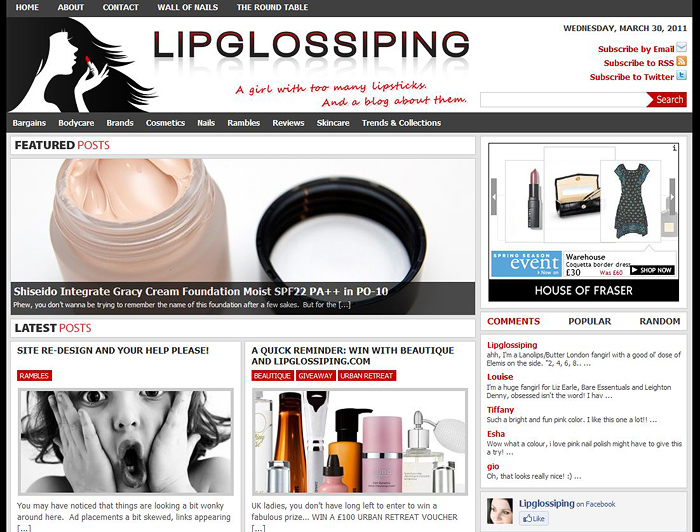 Thankfully, everything still seems to be in place with no major casualties (apart from my blogroll which I'll update next week).
I do hope you like it and I'm sure it will take a bit of getting used to… it's a completely new navigation system but you should get enough of an idea from the front page as to whether or not the featured posts hold any interest for you before clicking through to read them in full.
Plus, you get the tabs over on the right to browse through some of my most popular posts, play russian roulette with a random pick and see who's commenting on what!
Other features include tags and categories that are much clearer to read and easier to access whatever it might be that you're looking for!
And let's not forget the most important feature of all.  The chick up there… there, in the header!  She applies her lipstick when you hover over her! *dies*
*deep breath* go on, let me have it… do you hate it?