Now that I have discovered a complete adoration for grey nail polishes, I've got my beady eye on Mavala's upcoming release.
The City Greys Collection is a great trio of no-fuss cool toned greys.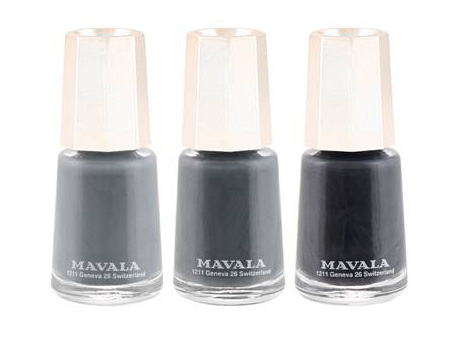 From L-R: Berlin, New York and Minsk
I'm thinking edgy, I'm thinking sophisticated… I'm thinking possible first attempt at Ombre Nails.
Hope they're lovely and glossy and not semi-matte like the last collection.
After a bit of googling, I came up with this image – pretty no?
They're due to be released early November so not long to wait!  Any upcoming polish collections setting your heart a-flutter?