I walked up Primrose Hill once and it is most definitely a perfect spot for a picnic (just be sure to dodge all the yummy mummies and their icandy prams).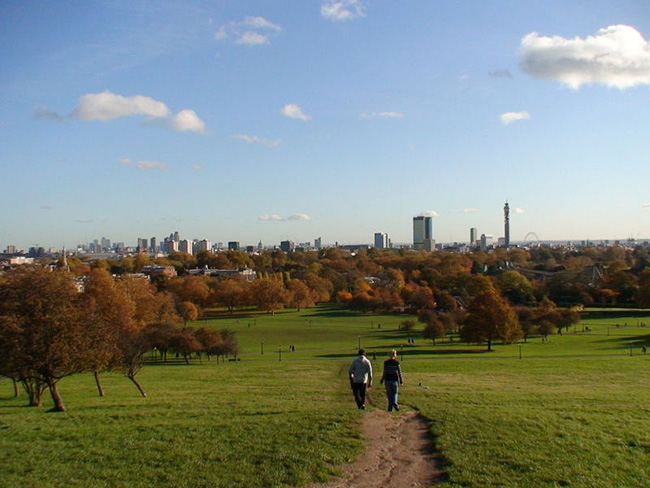 See?
But perhaps even better than that view, is the view I get when I look down at my nails and spy Butter London's version of a Primrose Hill Picnic.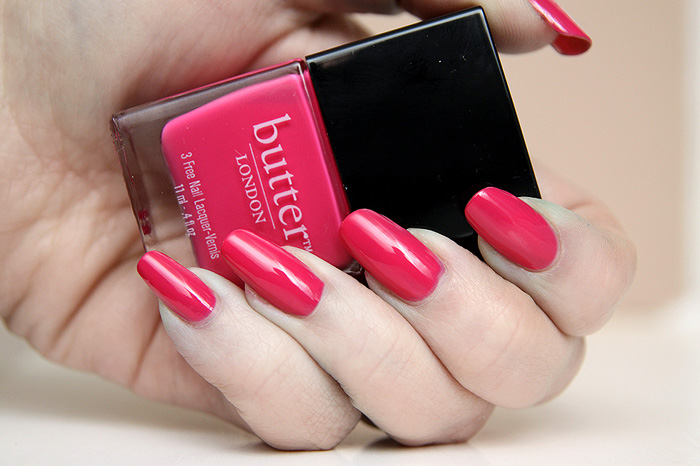 A gorgeous summery pink that instantly makes me think "fruit salad".   Though, in fairness, it doesn't take much to make me think of food.
The formula was a touch thick and a little draggy which made it one of those "comes good on the 3rd coat" polishes.  Not at all unworkable (less thick than BarryM polishes) but worth a mention incase you can't stand a hint of gloop!
Wear was fine for me, 3 days before I noticed any real tip wear and no chipping.
Butter London Primrose Hill Picnic is available online from PowderRooms and priced at 9.75