OK, I'm nearly done with "the best lipstick that ever graced makeup counters anywhere" but as promised, here's a FOTD showing the Burberry Lip Cover Lipstick in Claret worn in a more casual way.
This is how I favour it… not that I don't like it worn as a full-on red lipstick but I'm delighted to have something that I can blot onto my lips and achieve a good 6 hours of wear from with it come out still looking pretty pristine the other side.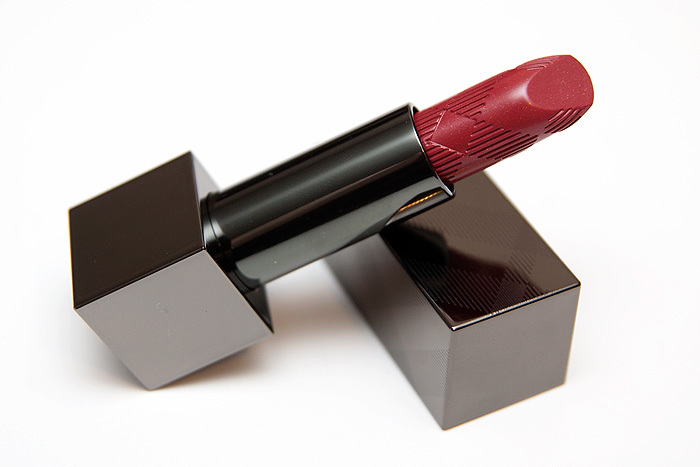 The camera hasn't picked it up but there is a sprinkling of silver sparkle throughout the lipstick and it's more apparent after blotting, perhaps because the actual act of blotting mattifies the colour base.  Whatever the reason, the sparkle shines through in an understated way.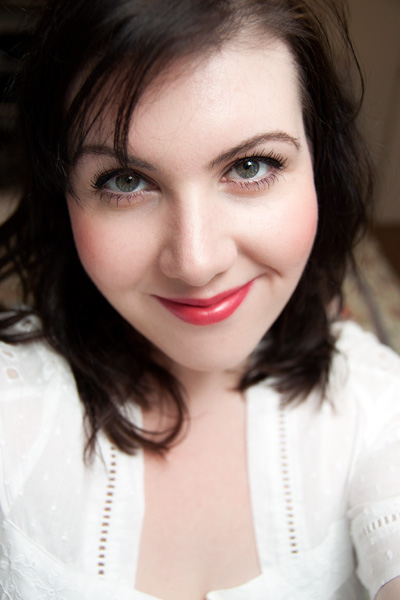 So yeah, incase you haven't already deduced… this is my lipstick du jour.  My objet d'art *insert more poncy faux frenchness here*.  Check out this post if you want to see the shade swatched in full pigmentation.
You can purchase Burberry lipsticks at Harrods if you're nearby but I also discovered last night that the Burberry website is offering free-freaking-delivery at the moment, which is also pretty awesome.  The lipsticks are £22 each.