…but damn I can make a decent Hob Nob.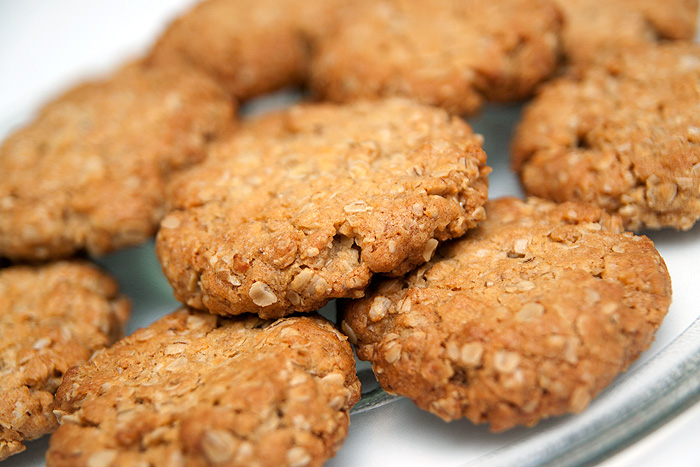 And now that I've blown my own trumpet so voraciously, it's time to admit that these aren't made from any recipe plucked from my brain.
These are what are known as Twinks Hob Nobs.  Twinks is a poster on MoneySavingExpert who one day, innocently unleashed her Hob Nob recipe on the world.  You can read her post and the resulting thread here.
The absolute trick to these is to not overcook them.  Take them out from the oven when they're *just* golden and looking barely cooked.  They'll be soft but will harden as they cool.  I usually half the original recipe and get around 15 chunky biscuits.  I turn into a total Gannet around these biccies so halving the quantity saves me from myself (sometimes).
4oz Self Raising Flour (113g)
4oz Sugar (113g)
4oz Porridge Oats (113g)
4oz Margarine/Butter (113g)
1/2 tbsp Golden Syrup
1/2 tbsp Hot Water
1/4 tsp Bicarbonate of Soda

Mix the flour, oats and sugar together in a bowl.  Melt the marg/butter, syrup and water in a pan.  Stir in the bicarbonate of soda and add it to dry mix.

Mix well and mould/press into smallish balls (ping pong size!) which you then put on a greased tray and flatten slightly with a fork.  Put in the oven at 170 degrees C for 12/13 mins… and leave to cool on the tray.  The aim is to get them golden in the oven and not brown.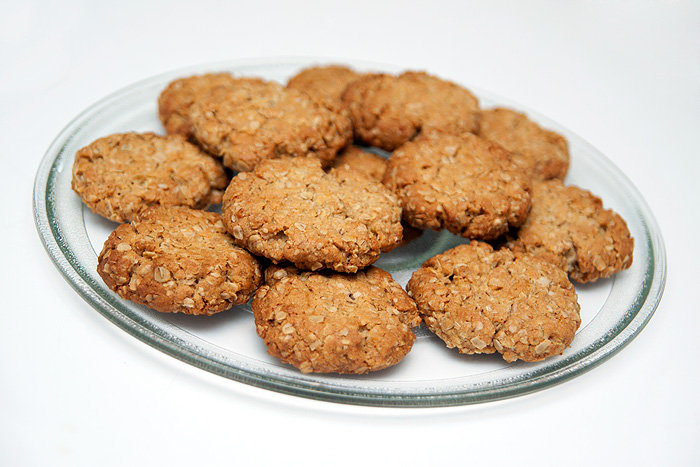 Do give them a go if you get a minute, they taste 100x better than shop bought Hob Nobs, there's barely any washing up and they're done and dusted in under 30 minutes!
Back to the makeup tomorrow!  What have you been cooking up this week?