I'm slowly getting back into the swing of wearing bolder lipsticks and rapidly falling in love with my Kevyn Aucoin purchases whilst I'm at it!  Enchantaberry is a wearable berry shade that never looks overdone.  It's perfect if you're a little shy of vampy Autumn/Winter shades but would still like to experiment.
My favourite thing about these KA lipsticks though, is the formula.  They seem to somehow dry to a powder finish without being drying, at least for me – and I don't have particularly amazing lips. I usually have to bring my Lanolips into nightly use when I bring out the red lipstick but not so with the Kevyn Aucoin lippies that I've been wearing recently.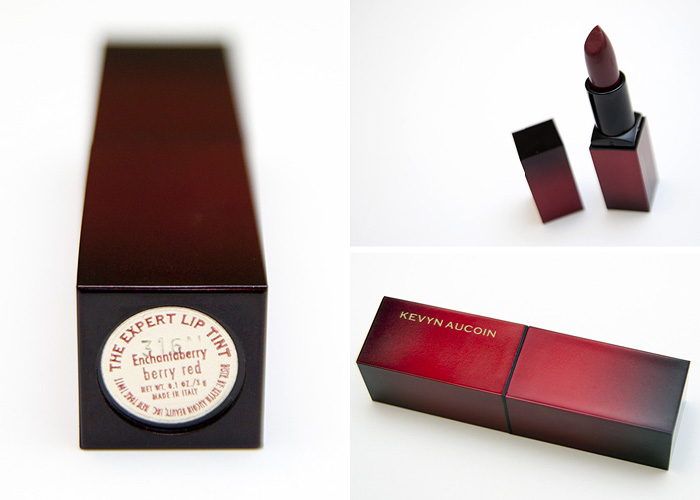 Just like Dantique, which I featured previously, Enchantaberry appears to be darker in the tube than when applied.  It has a silky texture and can be blotted to a "just bitten" stain if you so wish.  I prefer to wear it full-on, it's not too dark or vampy, as you can see…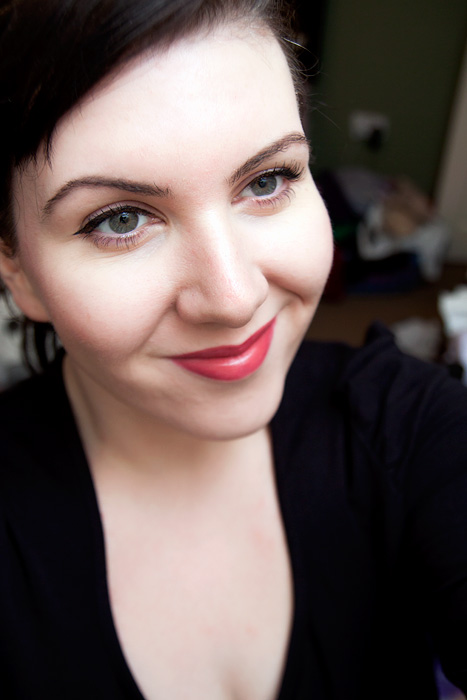 Out of all the berries(!), I say this one has a raspberry edge, it's another big thumbs up for a wearable red from makeup master Kevyn Aucoin.
Kevyn Aucoin Enchantaberry is currently available at a bargain price of £4.99 on eBay, alternatively you can purchase online from www.misebeauty.com, priced at £20.