Hair dyes are taking the proverbial at the minute and I'm *this* far away from being brand loyal for once and going back to Superdrug for my essentials.
The reason I haven't done so already is because I'm loving the (newish) mousse formula for a mess-free application.  I have previously reviewed the two other main contenders on the market if you're interested in comparing.  Individually, I found them lacking… they had their strengths but also displayed weaknesses that I wouldn't be able to overcome when it was time for a repurchase.
Which meant I was pretty excited to see a new mousse formula on the shelves when I trotted back to the chemist for a replacement.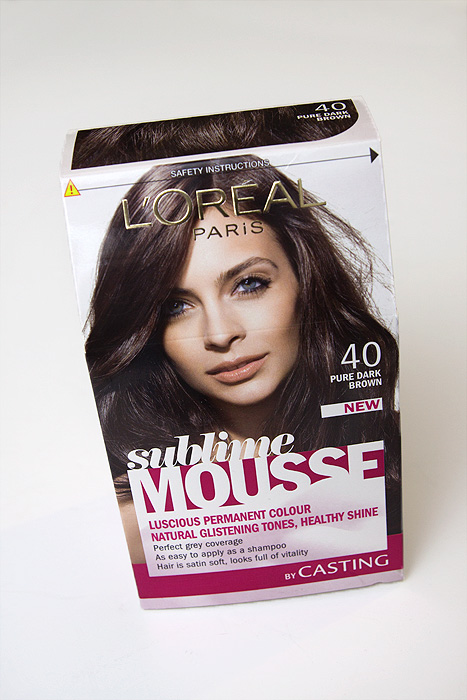 L'Oreal Sublime Mousse in #40 Pure Dark Brown caught my attention in an instant.  I was practically clapping like a seal as my eyes drifted over the wonderfully ashy-looking shades in the range.  Ashy suits me well, red tones make my face look even pinker and as Summer approaches, I can do without the permanent flushed look.
Application was good, though I was a little disappointed to see the usual (too big) plastic gloves included.  I've been spoilt by the proper latex ones John Frieda's product provided!  The instructions were precise and clear and didn't incorrectly tell me to 'shake the bottle' as I experienced with the Clairol either…. so far, so good.
30 minutes of developing time later, at least it covers the greys….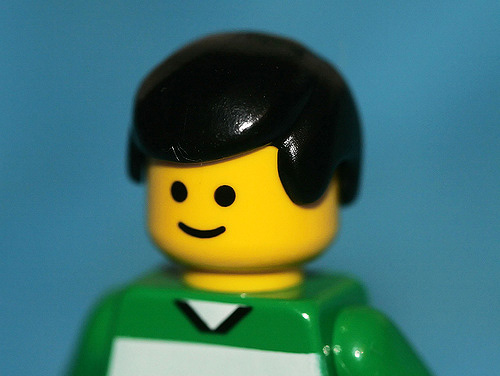 Let's just say… I've been using anti-dandruff shampoo daily in an attempt to fade it.
Not only that but the colour is leaching as a semi-permanent might.  How do I know this?  My white 500 thread count Egyptian Cotton pillowcase tells me so.  Yeah, I'm ecstatic about that one.
L'Oreal Sublime Mousse Hair Colour is available to buy from most usual stockists inc. Boots priced at around £6.99
.
What are your preferred hair colourants at the moment?