I've never understood cleansing in the traditional cotton wool pad and white cream sense…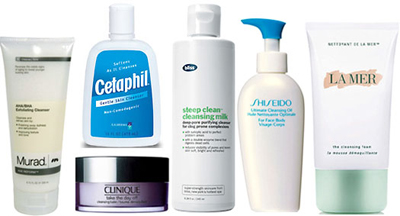 I just don't feel like my face is clean unless it has come into contact with water at some point during my getting up/going to bed routine.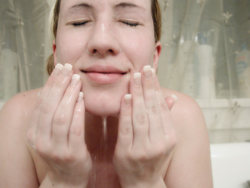 Being a confirmed 'washer' doesn't stop me from being tempted by lovely smelling cleansing lotions and equally fresh smelling bottles of toner – but in general, I just don't get it?
It seems to me that 'cleansing':
a) takes longer
b) involves wiping chemicals on your face and then not washing them off
c) is more expensive
d) involves more waste (cotton wool pads)
e) is less 'portable' when travelling
I don't even own a bottle of make-up remover… although, wait… does cleansing oil count? No, I'm discounting it because it doesn't involve cotton wool pads and you still need water to use it.
Any of you 'cleansers'? If so, tell me why! Has no-one let me in on the big secret? I know it's a personal preference thing and that there are no right or wrong choices, but I would love to undrstand the motivation behind it!