I suck.
I caved.
I totally caved on ASOS and picked up both Illamasqua Jo'Mina and Baptiste…
Illamasqua Jo'Mina is a vibrant lilac creme.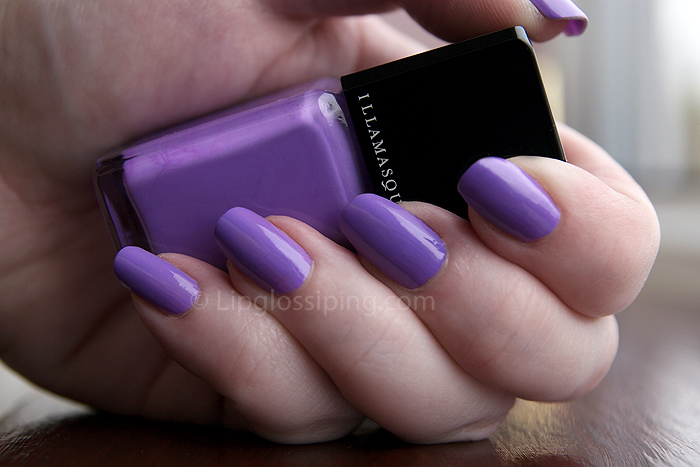 It doesn't looks bad against my complexion, but in my opinion… would suit darker skintones better.  I found the formula easy to apply but prone to a little streaking.  It needed a third coat to even out patchy areas though it dried quickly and to a high gloss finish.
At £13, it's an expensive polish (though I paid half that in the sale).  I can't say I would have been delighted with it had I paid full price.  I need to reswatch, but I'm interested to directly compare it to my Barry M Berry Ice Cream… I think this is a little darker and more vibrant.
Do you have Jo'Mina? Love it?