Question of the Week: On average, how often do you make impulse beauty purchases? What type of product is your biggest weakness?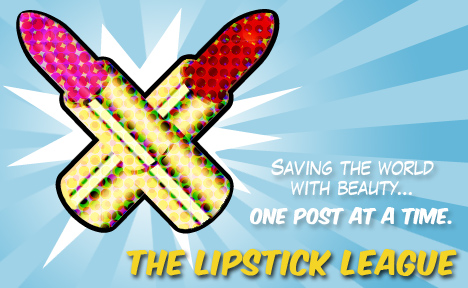 Answer: I'd say that about 30/70 of my purchases are an impulse/considered split.  There's nothing quite like the anticipation of spying a product on counter and getting it into your hot little hands within 5-minutes of that first look but I know that I'm far, far more likely to be disappointed by those impulse naggings than I am something that I've researched to the hilt.  I almost always buy my considered purchases online too… usually because I buy them after doing my research through blogs and makeupalley etc!
My biggest impulse-weakness has to be for lip products and nail polishes… mostly because they're less likely to disappoint than something like an impulse-bought foundation.
Clumps of Mascara has found the best nail polish top coat ever. No really, it's pretty incredible.
EauMG – is kicking off festival season with a review an indie fruity-floral perfume roll-on that reminds her of hip Southern music festivals.
Gouldylox Reviews – Can a hot scissor hair cut change your life? Or just steal your money? I did the research to find out.
Lipglossiping – goes all out gaga for a gourmand skin treat that leaves you smelling of hot-buttered popcorn. Do you know what it is yet?
My Beauty Bunny – has teamed up with The Humane Society and beauty bloggers around the world to make a video in honor of #BeCrueltyFree week. Please watch and share to help spread the cruelty free message!
Nouveau Cheap – There's a new collection of jelly polishes now hitting drugstores! Come check out the Sally Hansen Limited Edition Palm Beach Jellies.
Pink Sith – gives you her top 10 wish list beauty items for Pantone's Color of the year in Radiant Orchid!
Prime Beauty – goes nude (in spirit only) with the new Maybelline Dare To Go Nude Color Tattoo Eyeshadow Collection–a drugstore gem!
Phyrra – shares her Top Ten Cruelty Free Radiant Orchid Beauty picks.
we heart this – What do bacon, Mr. T, mug shots and Rosa Parks all have in common? Why don't you click here and find out?!
Do you impulse buy?