Do you know the last time I did a mascara review?  No, me neither… but it's been a hella long time.  I used to do at least one a month but I ended up disillusioning myself seeing such little overall difference between the various tubes available.
One Mascara that I've always meant to pick up and try is the Max Factor False Lash Effect which I know often gets loads of praise from MUA circles.  I umm'ed and ahh'ed in Boots over whether to go for the original or this new spangly looking purple one.  I lived up to my girly stereotype and went for the spangly one.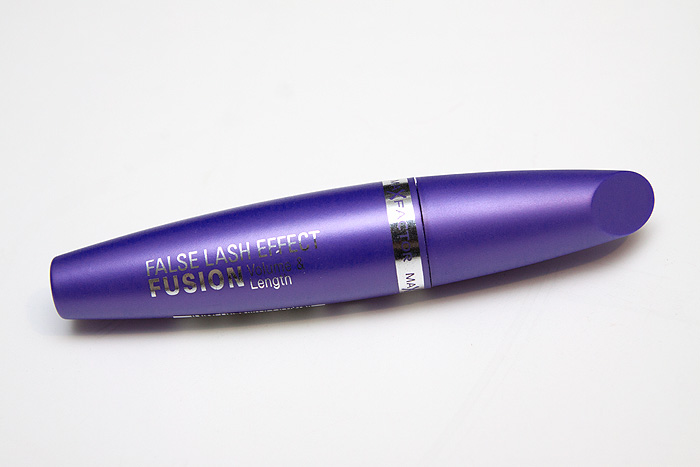 See?  Spangly.
How about more important things though, like brush… formula… ability to falsify lashes?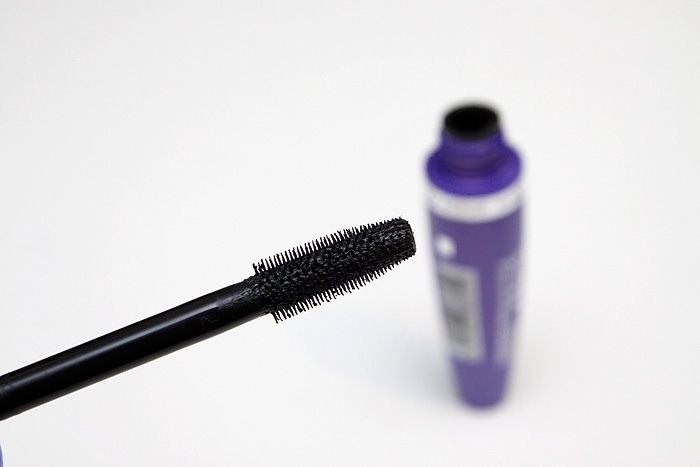 They say:
False Lash Effect Fusion combines Max Factor's biggest ever volumising brush with its latest lengthening formula to create thicker and longer lashes. For those girls who want an extreme lash look, they've come to the right place.
I say, the chunky brush is pretty nice… but I imagine that for those with short lashes it could be a nightmare.  I always have difficulty trying to detect whether the bristles are indeed bristles, plastic or rubber… these feel like stumpy old-style bristles to me but I could be wrong.  It's been known to happen!
The formula is pretty good.  I hate thin formulas that practically drip off the brush (I'm looking at you Bourjois 1001 cils) but I equally dislike mascaras that last about 3 weeks before drying up.  This is middle of the road.
Are the results middle of the road too?  See for yourselves…

I see a good amount of volume and I love how the Max Factor False Lash Effect Fusion has emphasised my lashline so heavily but I'm not seeing the length I was hoping for from this mascara.
I'm gonna try combining it with my favourite length-boosting mascara… who knows, I may stumble upon the 'ultimate' pairing!
You can currently purchase Max Factor False Lash Effect Fusion for a very reasonable £8.99 (saving £3 off the original price) at Boots.
.
Have you tried Max Factor's False Lash Effect Fusion Mascara yet?  How about the original?