A rich, berry red with a small amount of shimmer… I've worn this beautiful shade plenty of times since I received it at a press event last year but never as 'full on' as this.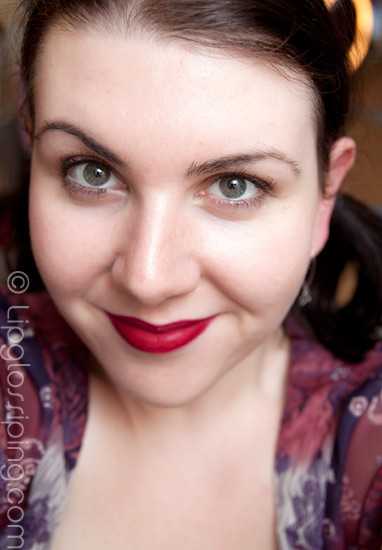 It's pretty vampy!
I usually apply with my fingers and blot it down to a stain but in the image above, I've applied with a lip brush before blotting on a piece of tissue.
I would feel far too conspicuous to wear this so bold in the daytime but I reckon I could give it a go on an evening out?
Longevity was really good on this one… 4 hours of near perfect wear despite drinking and munching on a packet of crisps.  Plus, as it fades… I think I love it more as it gives a sexier, slightly smudgy round the edges look.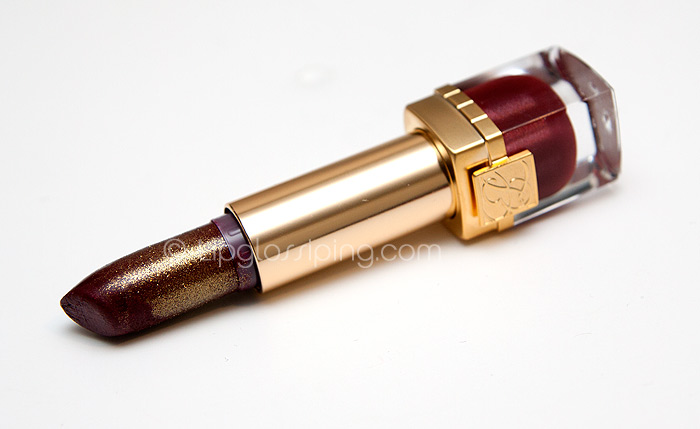 Extravagant Berry is a limited edition shade that was released for Christmas 2010… it's still around, but won't be for much longer!