You may have noticed that I'm not a prolific MAC buyer… it's not some conscious decision to avoid MAC, I just don't have access to the brand in Southampton.  My nearest MAC store is a good 45 minute drive away and so I generally only pick up bits and bobs when I'm in London.
Last time I was in the MAC store in Covent Garden, I was enjoying the company of Katie from My Lips But Better and she pointed out this MAC Magically Cool Liquid Powder to me.  Well, actually… she kinda dragged me to the pot and insisted that I HAD to play with it.  It was love at first touch… a liquid/powder/uber cool thing?  Get. In. My. Bag.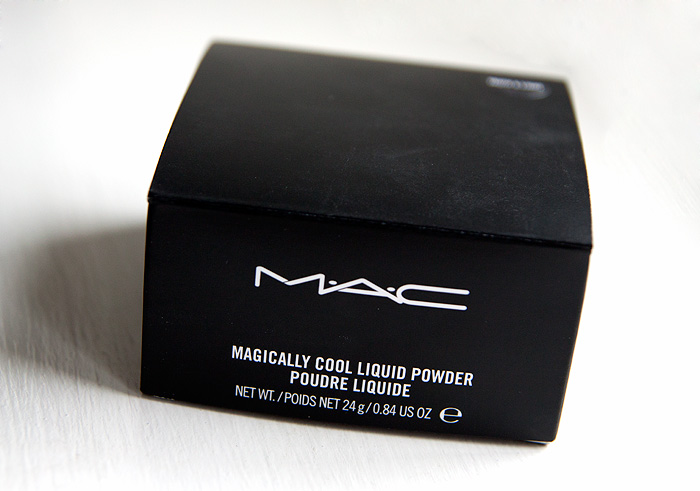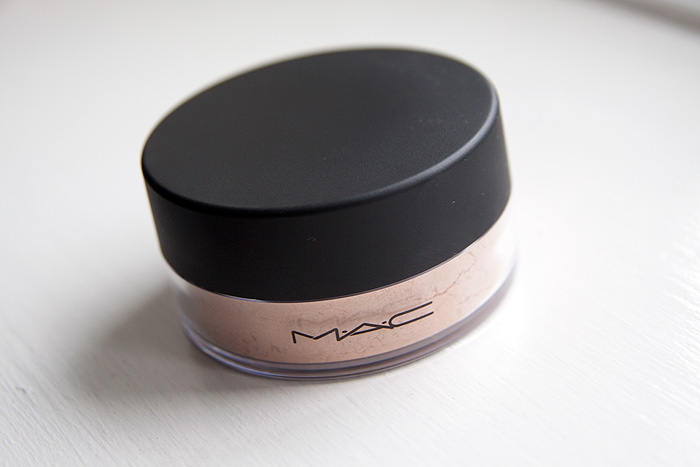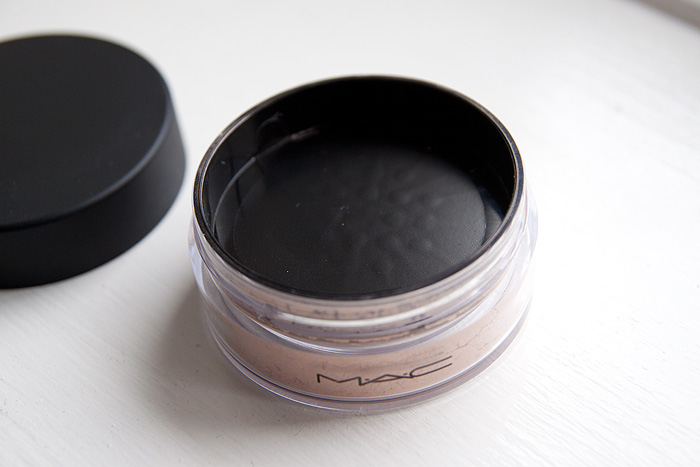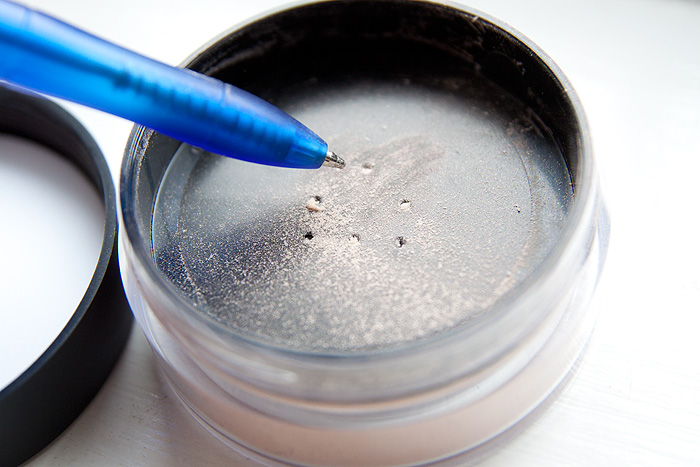 I used the tip of a pen to pop some holes through the sticker covering the sifter but it doesn't actually work that well as the powder is reluctant to dispense without a lot of tapping.  I think you'd be better off peeling back about a quarter of the sticker and snipping the excess.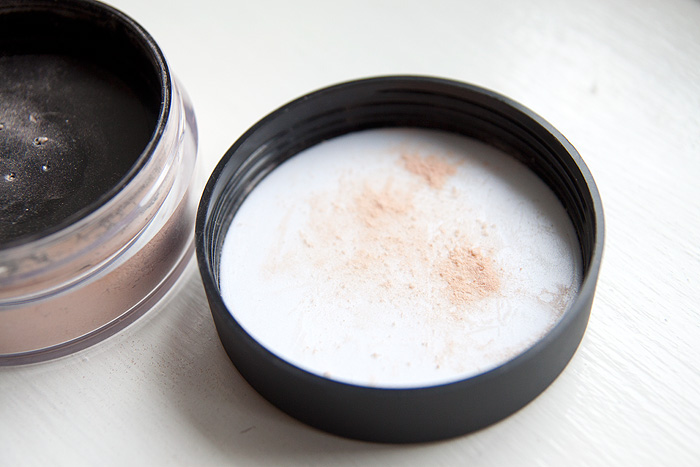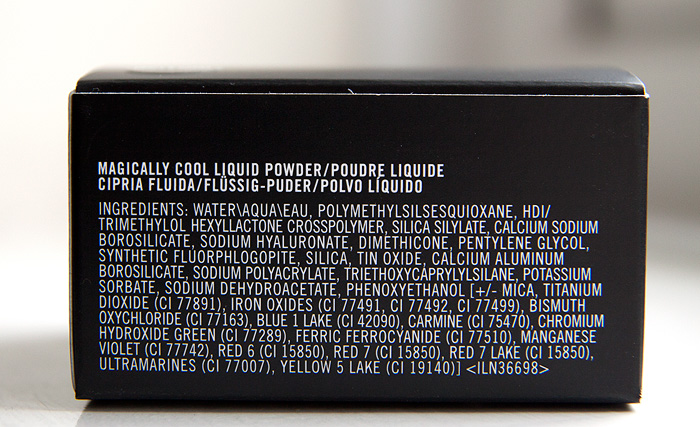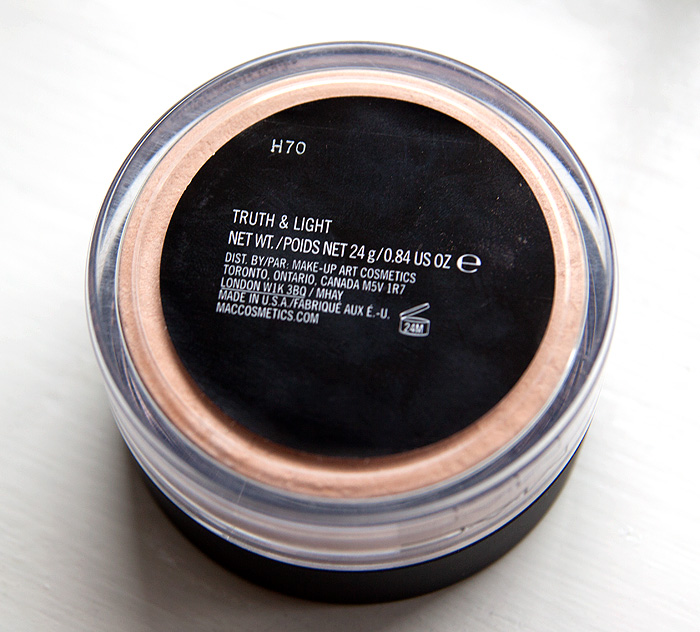 So, what is this Magically Cool Liquid Powder thing all about anyway?  I'll let MAC explain…
An alchemical fusion that charms water droplets into a loose powder while remaining over 50 percent H2O.

This feather-light silky powder goes on with the refreshing impact of an ocean mist.
What's more, this magical melange contains just enough optical blurring via its light-diffusing pigments to render skin's surface into line-softened, natural luminosity.

How magical is that?
Magical indeed… I've swatched it heavily below so you can see the shade.
I bought the palest shade of the three available, Truth & Light.  At the time of purchasing, I thought I was buying it as a highlighter… but I'm delighted to be able to wear it as a setting powder.  I think of it in the same way I think of my Guerlain Metorites.  A light dusting for an added dimension of luminosity.
A significant difference with the MAC Magically Cool Liquid Powder though is in its longevity.  The swatch above needed to be washed off, rubbing with my hand wouldn't budge it!  This makes for an excellent setting powder but some tricky application issues.
I initially applied this with a normal powder brush and it transferred way too much product to my face.  If you apply too much, it balls up and will not blend, not to mention it sits there caked on your face looking pretty awful.  I've since started using my Sonia Kashuk stippling brush which deposits the perfect amount of product and delivers a wonderful cooling sensation!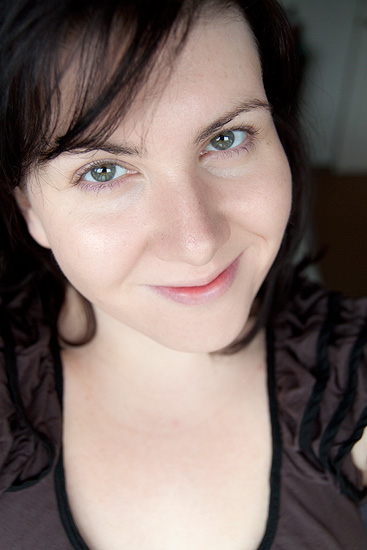 Horrible photo but hopefully you can make out a bit of sheen (NO SPARKLE!) where the light hits my cheeks.
I'm really pleased with my purchase, one of my favourites MAC buys in a very long time!
MAC Magically Cool Liquid Powder is available on counter and online priced at £23.50 for 28g of product.