Far, far away in a land renowned for pampering treats and coveted skincare, there is a treatment room and in this treatment room sits the bed of dreams.  With the push of a button, it warms your bum, lifts your legs and reclines your shoulders, cocooning you in a world of comfort.
After a long, hot day in early July, I was more than ready to sample this comfort courtesy of the brand new Healthy Beautiful Skin Facial at Liz Earle's flagship store just off Sloane Square.  The treatment rooms are situated downstairs in the softly-lit basement away from the hustle and bustle of the retail floor.
The Healthy Beautiful Skin Facial has been designed to pamper both body and spirit and in true Liz Earle style achieves this with a holistic approach involving no machinery or external apparatus.  Beginning with a mini-consultation, we discussed my skin concerns (not many at the moment thankfully) and decided that I'd be suited to some general TLC and uber relaxation.  I'm always up for some uber relaxation, any time, any place.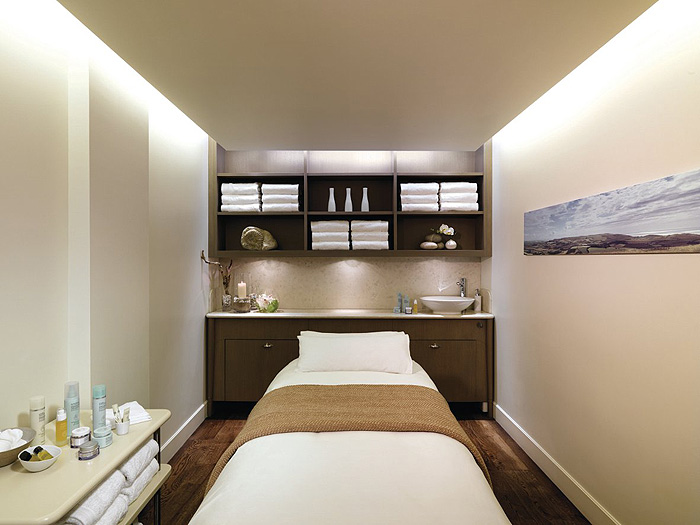 I climbed into the treatment bed in just my knickers and because it is literally a bed (with blankies and everything) it does feel like you're waiting for your kindly therapist to come along and tuck you in.  Which actually, she did, thanks to me not knowing where to put my hands.  Once comfortably relaxed (and waiting for my bedtime story), it was ready to begin the facial.
Of course, no Liz Earle facial would be complete without a Cleanse & Polish, it would be like eating chips without egg or watching Crimewatch without recognising a family member.  So with that in mind (and my eyes firmly shut), I pinpointed the telltale earthy aroma of the iconic product and let my shoulders loosen as the daily grime was massaged from my face and decolletage.
Cleansed, toned and gently exfoliated… I felt myself drifting off, infact I fell asleep more than once but was re-assured by my therapist that not only was this perfectly normal (after I let out an embarrassed giggle) but that it was most definitely a sign that she was doing her job well.  I had to agree with this the next time I woke myself up with what I wished at the time had been a much more ladylike snort.  Snooze aside, the best was yet to come…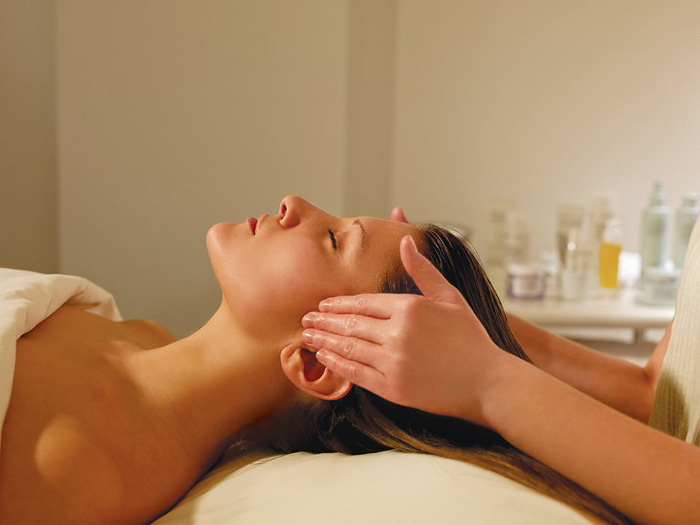 Massage.  Oh Em Gee and all that shiz… it was like a troop of fairies alternating the waltz, frogmarch and cha cha cha across my face, neck and shoulders.  And just when you got to the point where you knew you NEVER wanted this to stop…. it didn't!!  30 full minutes of gloriously choreographed face sculpting was mine.
Alas, all good things have to come to an eventual end and after 60 minutes, it was time to return upstairs to the real world.  I was given plenty of time to gather my clothes, thoughts and memories of how my leg muscles had previously operated before listening to a quick 'de-brief' from my therapist who had rightly deduced that I do not drink enough water.  Busted.
I have never considered Liz Earle facials to be particularly hard-working.  Relaxing?  Yes.  Great-smelling?  Naturally.  But peeking in the mirror displayed a pair of eyes that had been completely de-puffed and a jawline that looked positively defined.  Sure, I had the post-facial glow that ensured my makeup-less face still looked human but I wasn't expecting to see such a tangible difference in something I hadn't even previously considered.  I guess that's what a good lymphatic drainage massage will do for you and the 'sculpting' effects from this one lasted at least a week.
The Liz Earle Healthy Beautiful Skin Facial* is priced at £65 for 60 minutes and is a thoroughly lovely way to wind down after a long day.
* I was invited for a complimentary facial as a guest of the brand.