Urban Decay have released three palettes, in the clutch-style format you might remember from The Midnight Emergency Kit.  The three palettes each contain six eyeshadows and a complementing mini Lip Junkie lip gloss.
The palettes are well-constructed and tote-worthy enough to be able to throw them in your handbag in advance of a night out.  Don't tend to reapply your eyeshadow halfway through an evening, me neither… so did you know that you can remove the platform on which the eyeshadows sit and transform the packaging into a proper evening clutch?  Yeah!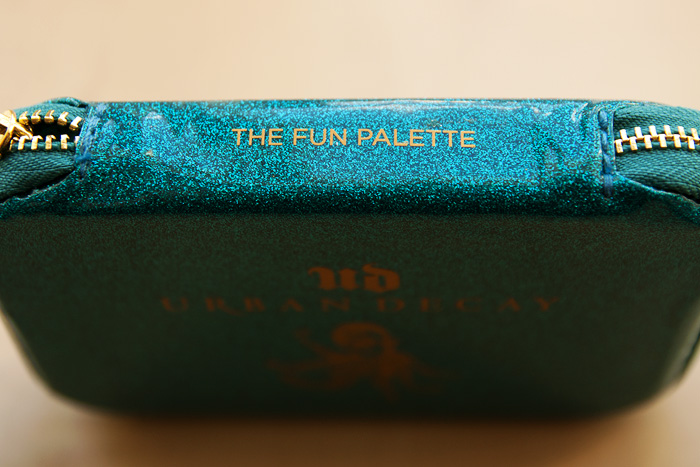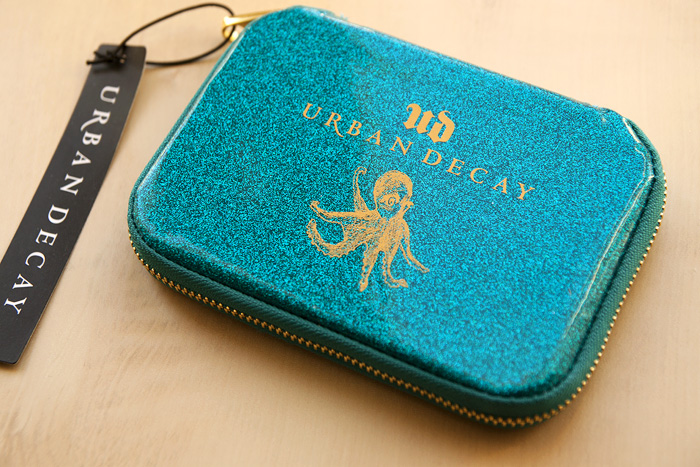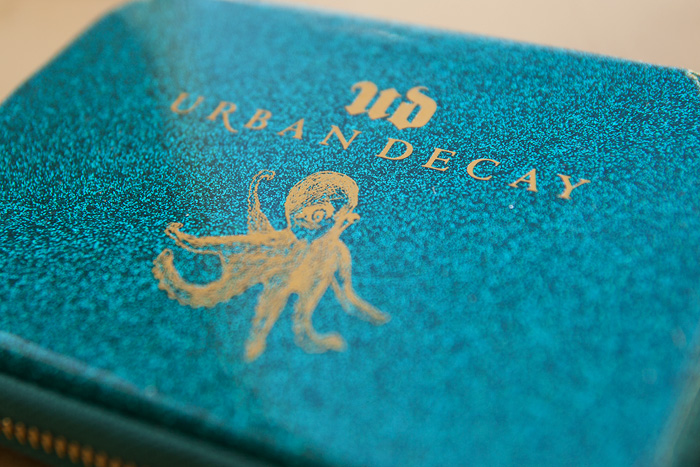 The Fun palette is my favourite from the new trio on looks alone (I'll be showing you the others soon)… I mean, turquoise glitter encrusted packaging?  It's flippin' gorgeous.
Enough about the clutch, it's clear I'm smitten… how about the actual contents?
Urban Decay's The Fun Palette claims to offer shades that are perfect for those who like to experiment with colour.  I like colour, and I like experimenting with it… but I don't tend to actually leave the house in huge amounts of colour, mostly because I'm a big wimp.  Let's take a look at them…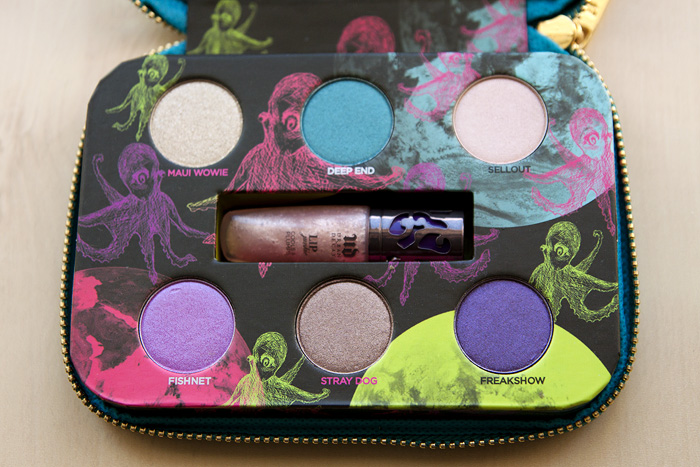 Of the six shades included, only one of them is a brand new shade… meaning that if you're Urban Decay's #1 fan, you may already have these shades at your disposal from within other palettes.  The shades included are:
Maui Wowie – Metallic golden beige with silver glitter
Deep End* – Bright teal shimmer
Sellout – Pinky champagne
Fishnet – Bright pink with purple shift
Stray Dog – Cool metallic ash brown
Freakshow – Deep royal purple pearl
* new shade (not new shade, Bicky recognised it from the 15th Anniversary palette)
The fact is that there's enough neutrality going on here to suit scaredy cats like me (sellout, maui wowie and stray dog make a beautiful natural eye on their own) whilst injecting enough colour to tempt me into showing a little bravery on occasion.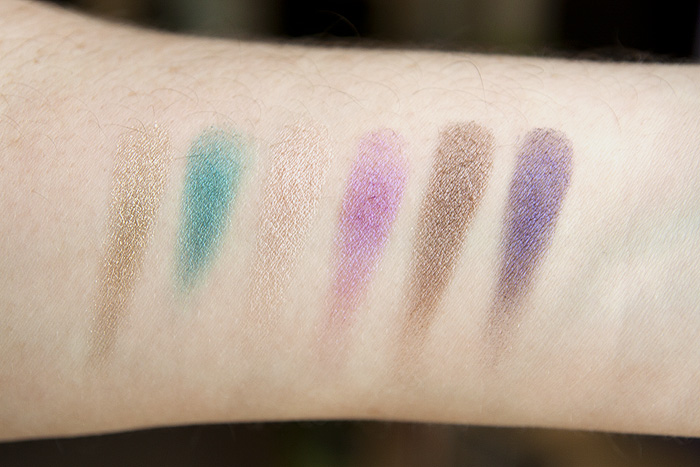 Swatched with no primer.
And a quick FOTD using Fishnet on the lids, Freakshow dragged outward from the corners, Deep End as an accent under the eye, and Sellout as a highlighter.  I'm also wearing the Lip Junkie lipgloss included, which is Midnight Cowboy, a sheer nude sparkle.  It's very sticky and not my cup of tea at all.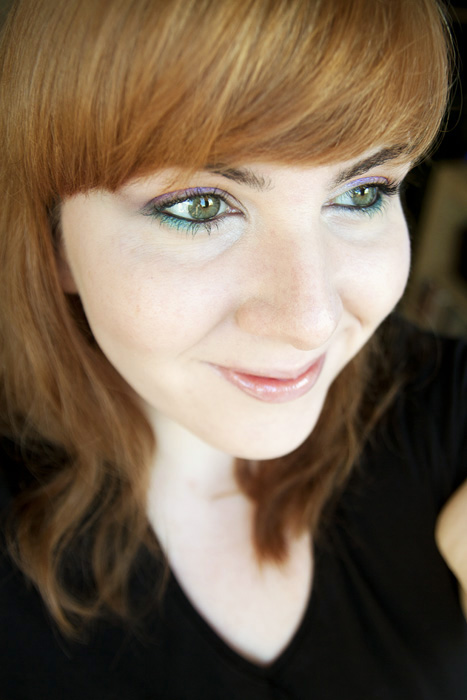 Urban Decay's The Fun Palette is a sweet offering from the brand that is sure to tempt many new UD-ites into occasionally swapping out their beloved Naked Palettes for something a little brighter.  For old-skool UD junkies, there may not be enough here to warrant another purchase, but it's a good reminder of the brand's founding ethos towards colour and expermentation.
The Fun Palette is priced at £25 (€ 34) and available from Debenhams and House of Fraser stores or online at debenhams.com, houseoffraser.com and beautybay.com.
* press sample