I was at an event last night that showcased some of Laura Mercier's A/W collection and upcoming releases.  I have to say that although the A/W didn't do much to whet my appetite, these little sticks of dynamite colour certainly got my attention focused.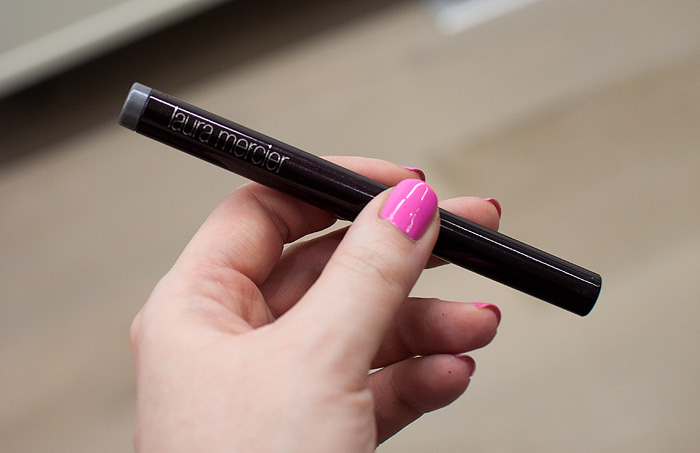 The Laura Mercier Caviar Stick Eye Colours will be released next month across counters nationwide in a total of eight shades though only 4 were available to view last night so bear with me while I show you these for now.  They're reminiscent of the MAC Shadesticks, if you're familiar with those… you'll recognise the concept.  It's simple: a cream shadow/liner in twist-up crayon form.  The formula feels soft (unlike some of the MAC Shadesticks) and is incredibly pigmented.  The swatches shown below are maximum two/three passes against my skin.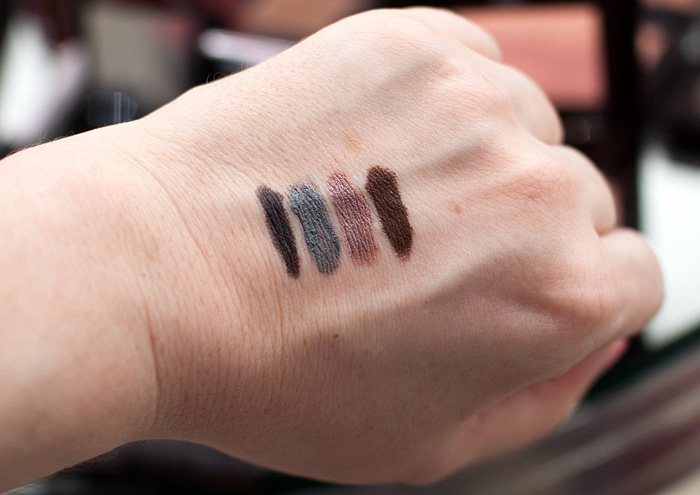 from left to right: smoke, steel, amethyst & cocoa
They set after about 20 seconds into what is claimed to be a creaseproof, smudgeproof finish.  I did indeed have trouble removing the swatch of the darkest shade and needed the help of some heavy-duty scrubbing and a baby wipe to do the job.  I haven't tried these on my eyes so can't offer any opinions on longevity or blendability but I'm totally flagging them up as something to look out for, the colours on display were quite beautiful.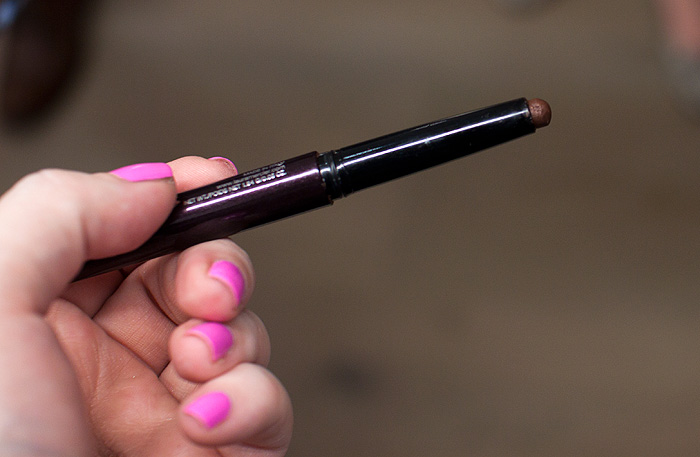 The complete shade range will include:
♦ Plum
♦ Amethyst
♦ Steel
♦ Sapphire
♦ Smoke
♦ Jungle
♦ Khaki
♦ Cocoa
They'll retail at £20.50 a piece and can be used alone, over primer or under shadow to create a host of versatile looks.
Will you be interested in checking these out next month?