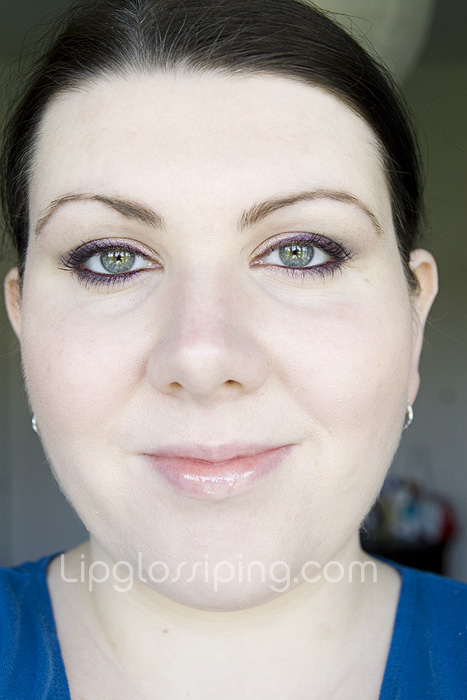 So I'm getting a little braver – go me!  Still nowhere near as accomplished or imaginative as some of you lovely ladies, but – baby steps!

As you can see, with this FOTD – the focus is on the eyes.  There's a slick of sheer lipgloss there but it's barely pigmented and again, I'm crap at making my blushes show up.  I either go too subtle or all out Bozo the clown stylee – grrr, it's something I really need to get the hang of!

I can't bring myself to apply above the crease either… I always end up attacking it with a q-tip.  It just doesn't suit me – I look in the mirror and shout "Eurgh, garish – gerrit off!" – and yet it looks so lovely on other ladies.  Maybe my eyes are too deep set to carry it off?  Maybe I'm just a big pussy who doesn't deserve to own any makeup if she can't wear it proudly and unashamedly – I'm on the fence with that judgement.
Products used (Eyes):
Sleek – I-Divine Palette (Original) – Colours used shown below: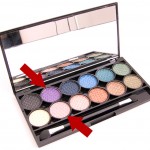 Sleek Ink Pot Gel Liner – Purple Rain
Barry M Glitter Dust – Black Purple (outer V and under eye)
Max Factor 2000 Calorie Mascara – I love it!