I picked this up at the start of the week from the Inglot store in Westfield.  I was impressed with the super-fluid texture that I knew would combine nicely with my foundation.  I tend to use liquid highlighters to give a boost of radiance to my foundations rather than as 'spot' highlighters.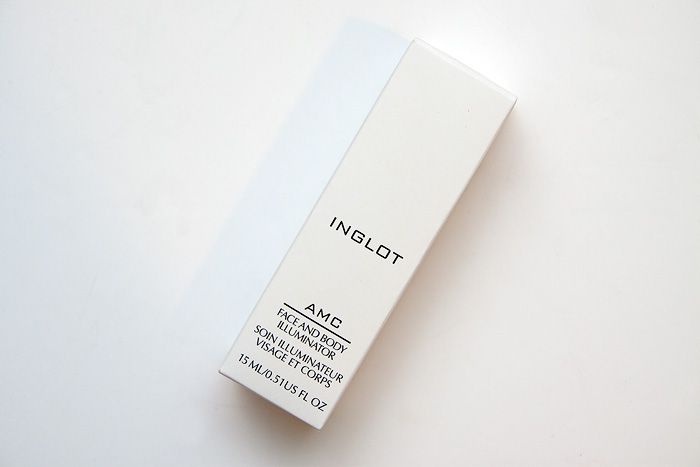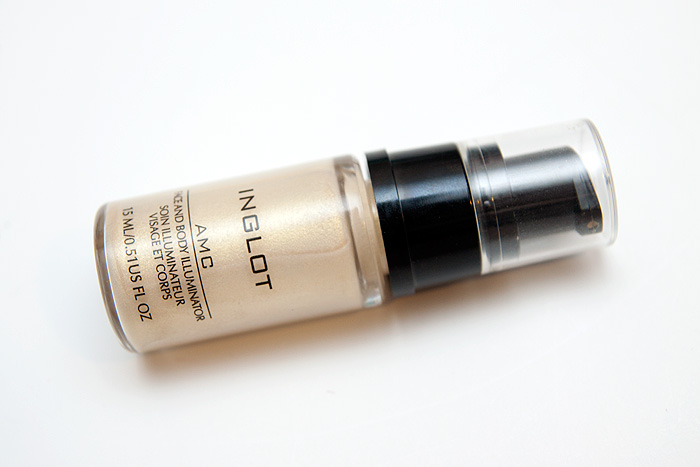 There are a few colour options available, I didn't take not of exactly how many… but something like 6?  I chose the pale gold which looks remarkably yellow.  Infact, truth be told… I didn't choose it.  The SA told me I should choose it over the two that I was contemplating (a white/silver and a rose gold).  I was unsure because this really is pale GOLD gold.  She argued that it would tone down the pink-tones in my skin for a more even complexion.
Yeah, that sold it.
I've been mixing a single pump into my foundation before applying and I really like it.  It's not glittery but gives a nice amount of radiance to my complexion.  I also agree that I'd been steered toward a good colour choice… it doesn't give me a more neutral-toned complexion but it compliments what is already there without exacerbating the pink undertone.
I can't find my receipt but I think it was around £11, a bargain compared to similar products like the Armani Fluid Sheers (love those too).
Do you mix highlighter in with your foundation?