… collect all the new Nails Inc./Diet Coke promo shades!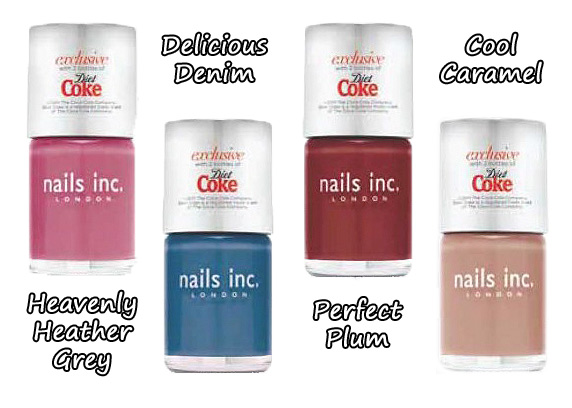 I'm actually off Diet Coke at the minute… not out of choice I hasten to add.  This is one of those dietary reasonings *rolls eyes*.
However, I'm not going to let a silly little thing like that stop me from getting my hands on all four of the limited and exclusive Nails Inc. shades!
Each bottle is full size (10ml) and to get your grubby hands on one you need to buy two 500ml bottles of Diet Coke from a participating Boots store (the polishes are usually located on display stands nearby).  The promo started on Wednesday but I haven't noticed these in my local store yet which makes me think I may have to travel into town to take advantage.
They don't call me Dora the Explorer for nothing!  Or… actually… at all.
Which one will you be going for first?