I've seen these Graze snack boxes reviewed on a number of beauty blogs over the last year and when I saw this deal pop up last night, I took the plunge!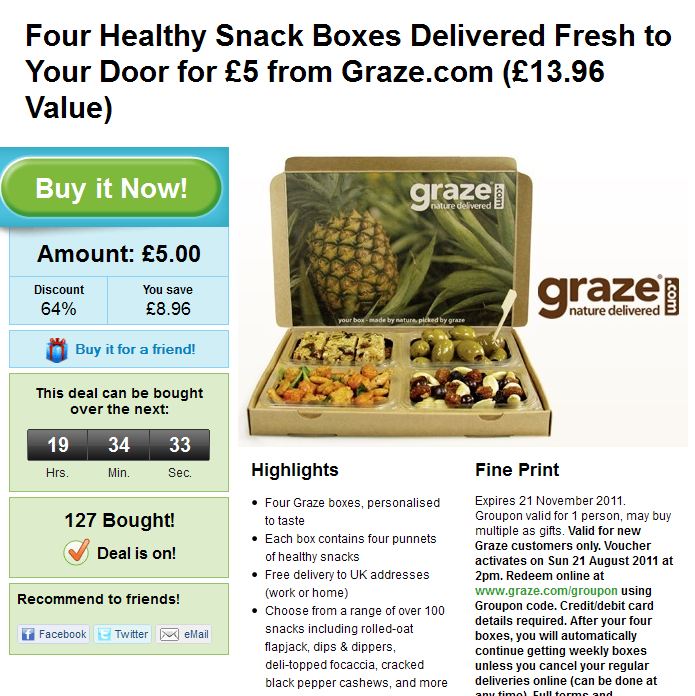 The deal's valid until midnight tonight and I've bought it for Mr. L because I'm still on mega-diet-from-hell until I've shed my final couple of stone.  It's always the last push that's the hardest huh?
Is £5 for 4 a good deal?  I know they sometimes give one away for a £1 but I don't think you can get more than that.
Let me know if you indulge and more importantly, tell me what your favourite Graze selections are so I don't choose the revolting ones!