Elemis have recently introduced a new bodycare concept to the brand's repertoire with Sp@home, a range designed to turn the mundane into something a little more indulgent, helping you to create your very own Elemis spa, at home!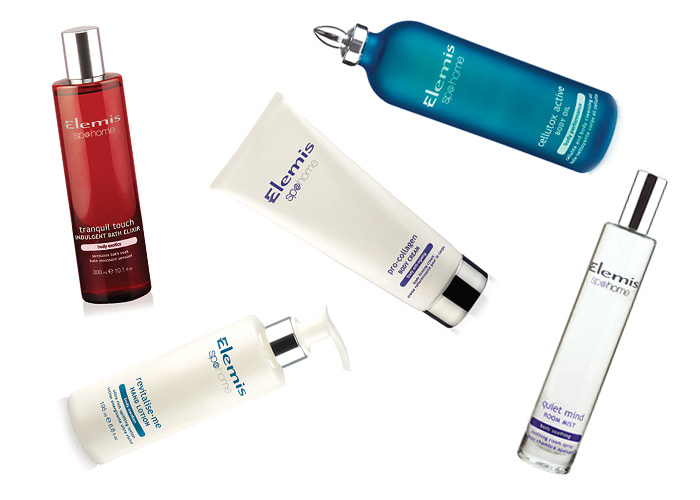 Based around FIVE main categories, the Sp@home range includes everything you need to recreate a more therapeutic experience in your own bathroom.  From bath elixirs to hand lotions, hard-working body oils to temple balms for instant relaxation.  They've even developed a new room mist to help create the perfect atmosphere.
Infact, the room mist has become a surprising favourite for me.  I was worried it might be a little bit overpowering, like walking into a very alternative crack den!  My (slightly mental) fears were misguided because the Quiet Mind Room Mist* is gorgeous and for something that I considered a bit 'unecessary', I'm going through my bottle at a rate of knots.  Infact, it hasn't even made it back onto my dressing table because I keep it on the floor by my bed so I can spritz my pillow before I climb in!
The Tranquil Touch range is destined for best-seller status with some of the best patchouli-based aromatics I've had the pleasure of sniffing.  Warming, woody and creamy with great depth and complexity that you wouldn't expect to find in a range of bodycare products.
Prices start from around £14.00 but there's a rather decent offer on at TimeToSpa.co.uk for the whole of August…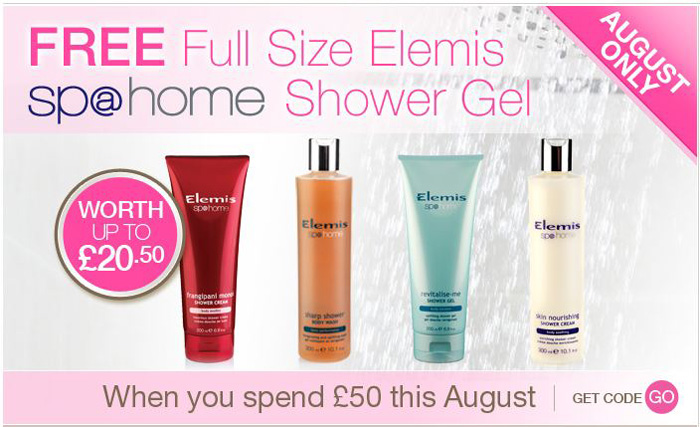 If you spend over £50 on the website, you can choose a full size Sp@home shower gel worth up to £20.50.  And let's face up to it, it's not exactly difficult to spend £50 on Elemis now is it?
Do you make attempts at recreating the spa experience in your own home?  What's your favourite product to get you in the mood for a bit of pampering?
* press sample