We'd also like to take a moment to congratulate our very own Phyrra for five years of beauty blogging! To commemorate the event, she's hosting a mega-givewaway here that you don't want to miss.
Question of the Week – Tell us about a funny makeup/beauty mistake you have made…or care to admit to?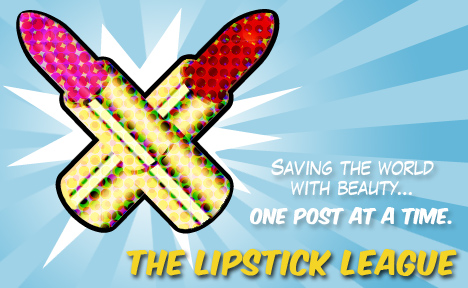 Answer – My teenage years were pretty much dedicated to making beauty mistakes.  Powder compacts that were a full shade (or more) too pale for my complexion teamed with thickly-rimmed kohl eyes that went alllllll the way around.  Hai Panda.
My Beauty Bunny – has a fabulous guest post from the Lipstick League's Clumps of Mascara sharing the 5 Best Cruelty-Free Beauty Brands for Women of Color. Trust us, ladies of every complexion will love these colorful choices!
Nouveau Cheap – the best multi-tasker to come out this year is also limited edition. Here's why you need the new Milani Shadow Eyez in Almond Cream (but hurry before it's gone).
Prime Beauty – takes a look at the Lancôme Summer 2013 Color Design Eye Show Palette. The colors are so summery you'll want to dive right in, PLUS she has a Lancôme giveaway to give your skin a luminous summer glow!
Phyrra – shows off the new Makeup Geek Pigments! Which shade will you fall for?
we heart this – presents a drugstore eyelid primer that's WAY better than pulling a rabbit out of hat! It's L'Oreal Magic De-Crease.
Beauty Junkies Unite – Take off for your summer vacation early with the review & swatches for the brand new Essie Resort Collection for 2013. These new nail hues are bright & fun!
Clumps of Mascara – adores the brand Simple and their awesome skincare products. Got sensitive skin? You HAVE to try this drugstore brand out.
EauMG – Here's a video review of one of Victoria's favorite classic perfumes for spring/summer, Chanel Cristalle.
Gouldylox Reviews – Did a temporary color stain your hair? If you aren't up for the pastel trend, here's how to remove the unwanted color.
Guest Post of the Week, as chosen by My Beauty Bunny – Did your spring cleaning include a thorough washing of your makeup tools? If not, Kristie of Blushing Basics has the details on tackling this important task: How To Clean & Sanitize your Makeup & Makeup Brushes.
C'mon, spill the beans… tell us about a funny makeup/beauty mistake you have made…or care to admit to?